In 2016 we were lucky to be involved in a planning session for the Boulcotts Farm Heritage Golf Club's new clubrooms, to be located adjacent to the 18th green with an amazing out look over the golf greens right in the heart of Lower Hutt city.
After a long design period involving Project Design International for the operational design of the kitchen and bar spaces and almost a 12-month build, the club rooms were opened in March 2018 to both members and the public.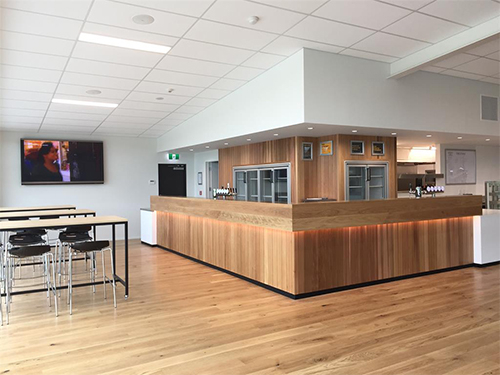 ---
The kitchen needed to be versatile, to be able to handle the daily café/bar/bistro menu's, keep up with the large numbers of the functions in the weekend - the club is a popular wedding location and of course keep the local members well-watered. What was created, is pretty special.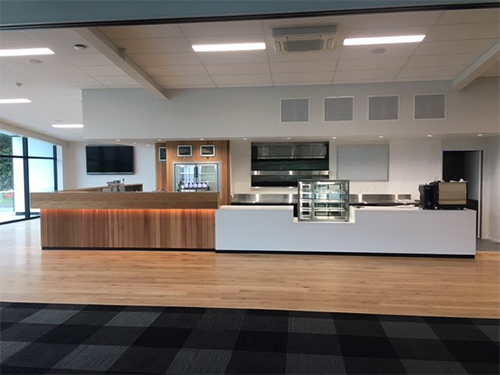 ---
The kitchen was equipped with a Waldorf cooking suite including Gas Range & griddle with convection oven, deep fryers, a chargrill and a Convotherm combi oven in order to provide a fully versatile kitchen suitable for all aspects of the brief.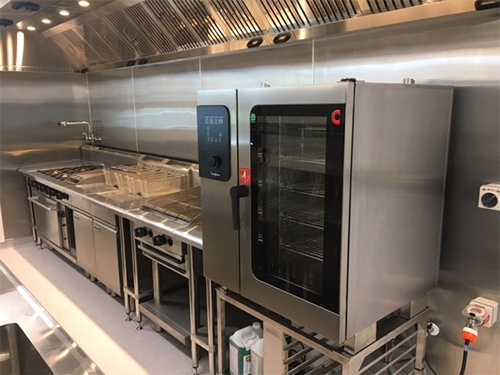 ---
A Britannia Capture stream Extraction canopy has been installed above them by Project Mechanical Services Ltd. This extraction canopy also has perforated panels through which fresh air is introduced as well as spot coolers at the base to keep the kitchen and the chefs cool.
You can also see a Birko Boiler above the sink to provide a continuous supply of Hot Water.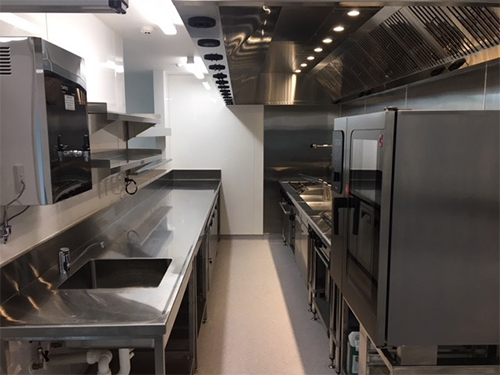 ---
The wash area has been equipped with custom stainless steel benching by Project Stainless Ltd as well as stainless steel wall shelves from Simply Stainless.
On the left corner, you will a Starline M2 Dishwasher which is running Southern Hospitality Chemicals resulting in a cost effective wash space.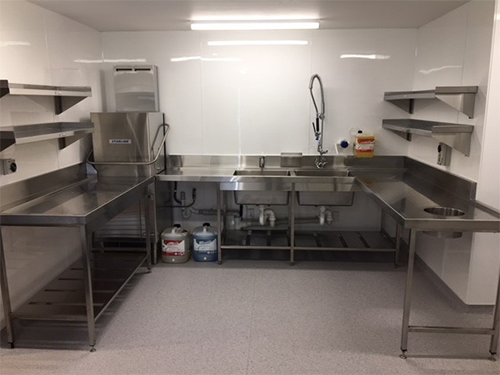 ---
At the front counter, we installed a Cossiga cabinet to display fresh food, bringing the cabinet food to life is a KOLB high speed oven.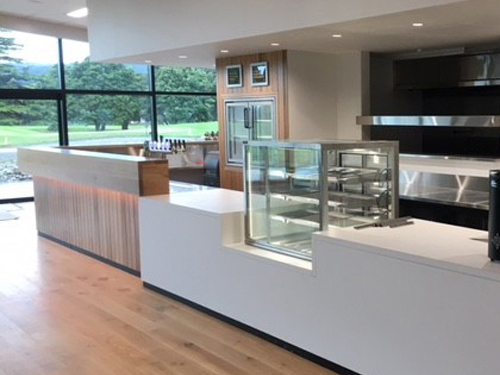 ---
More custom Stainless steel from Project stainless, bar refrigeration by Skope.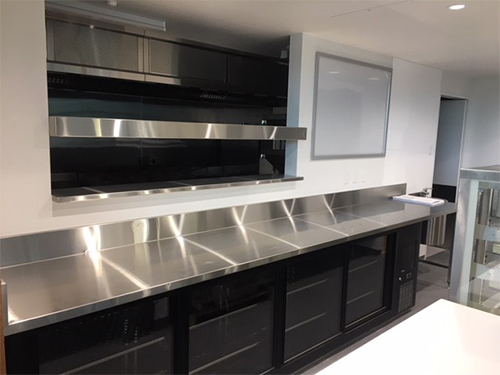 ---
We also installed a Scotsman ice machine for a constant supply of ice. Project Stainless helped with the stainless steel bar counter which you see behind the counter.
This project called for a unique requirement with the bar's coolrooms to act as both the main keg storage, but also to house all the bottled beverages. We called on assistance of our local specialist refrigeration engineer to help with the brief. The results are great, fit for purpose and looking great as well.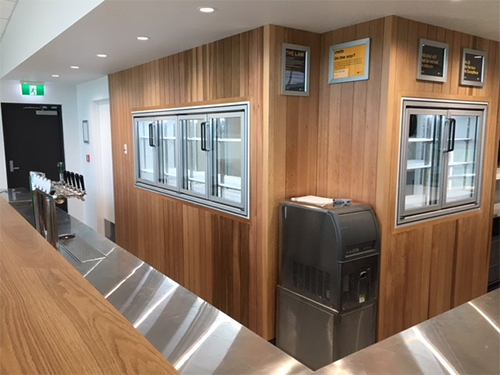 ---
If you are interested in finding out how we can help you establish your business, give us a call at 0800 503 335 and one of our experts will recommend the products which will be of the best use to you. Alternatively, you can email us at WebOrders@SouthernHospitality.co.nz.