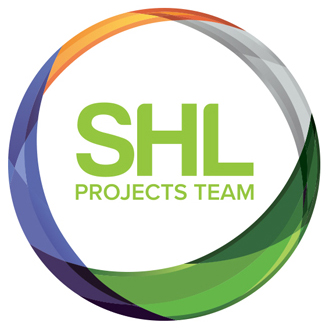 The SHL Projects Team is a partnership of Southern Hospitality Sales and Project Delivery, Project Design Team, Project Stainless Ltd and Project Mechanical Services Ltd within the Southern Hospitality Group that combine their expertise to successfully deliver projects within the hospitality industry.
The SHL Projects Team brings together the knowledge of industry best practice and legislative requirements along with the specialist skills and understanding of commercial kitchen and hospitality equipment, construction environments , Building Information Modelling (BIM) and Safety in Design (SID).
The SHL Projects Team ensures a unique capability to deliver the project without the requirement to sub-contract out to multiple manufacturers and ensures that Southern Hospitality Ltd can control the quality, delivery and workmanship the customer requires. The added benefit of using the SHL Projects Team is that our customers will be dealing with a single entity who controls and is responsible for the end-to-end solution of the procurement and installation of the commercial kitchen contract.
It also guarantees a high degree of assurance and continuity with respect to the ongoing support with continued and seamless after sales service, support and expertise.
---
SHL Project Sales Team - Equipment Supply


The SHL Project Sales Team comprises of experienced chefs, bakers, bartenders, other hospitality staff and industry specialists who can help you choose the right products. They keep up to date in the latest technology and innovations and our project managers are always on the look out for the latest labour saving products, trendy table and displayware. Our wide range and large stocks of inventories ensure the best service and less 'out of stocks'.
Project Design Team


Project Design Team has an extensive range of resources, skills and experience that adds significant value to the operational aspects of any Food and Beverage project. Our team has combined skills across architecture detailing, furniture, product design and project coordination / supervision disciplines. All our team are skilled Revit operators with a dedicated Revit / BIM Manager.
Project Stainless Ltd - Stainless Steel Fabrication


Southern Hospitality through the Project Stainless group of companies provides an extensive stainless steel fabrication service able to deliver customised stainless steel at competitive market prices. All forms of benches, shelving units, sinks, basins and any specific fabricated items can be manufactured to specification and installed as and when required. Shop drawings can be provided where detailed design plans are not available showing the layout and detail of the proposed fitout. Cost estimates can be provided for budgetary purposes.
Project Mechanical Services Ltd - Ventilation Systems


Project Mechanical Services Ltd (PMSL) manufactures products and provides support for commercial kitchen ventilation systems. PMSL holds the licence to manufacture and supply Lo-Flo commercial kitchen extraction hoods in New Zealand and the Pacific Islands. Our service includes a full design and consultancy service through to manufacture, delivery and complete installation, backed up by the highest level of service from our sales technical teams, which ensures the correct selection and sizing for any given situation.
SHL Project Management and Delivery


Southern Hospitality, provides a complete project management service including all aspects of construction, including demolition, new building, mechanical and electrical services, stopping and painting, custom joining, fabrication and installation.