Avonside Girls' High School and Shirley Boys' High School is a brand new, state of the art campus, which will become a crucial asset for the east of Christchurch.
Southern Hospitality along with Project Design International Ltd, Project Mechanical Ltd and Project Stainless is proud to have worked on this project in collaboration with Southbase construction, CPB construction and Spotless Services to help the next generation of Kiwis train to be a part of the New Zealand Hospitality industry.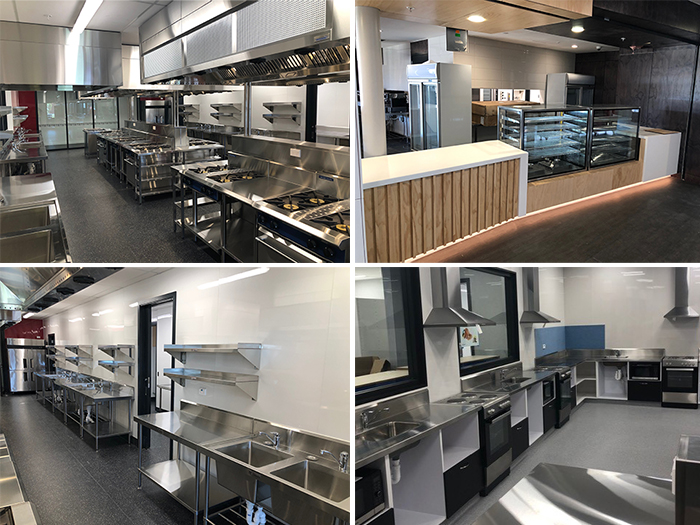 ---
We were involved in the build of 4 different kitchens in this facility -
The main commercial food tech kitchen is a large space with a large number of 4 burner Blue Seal cooktops and cook-ranges separated by Simply Stainless infill benches of various widths. The entire kitchen is supported by Britannia Extraction Hoods.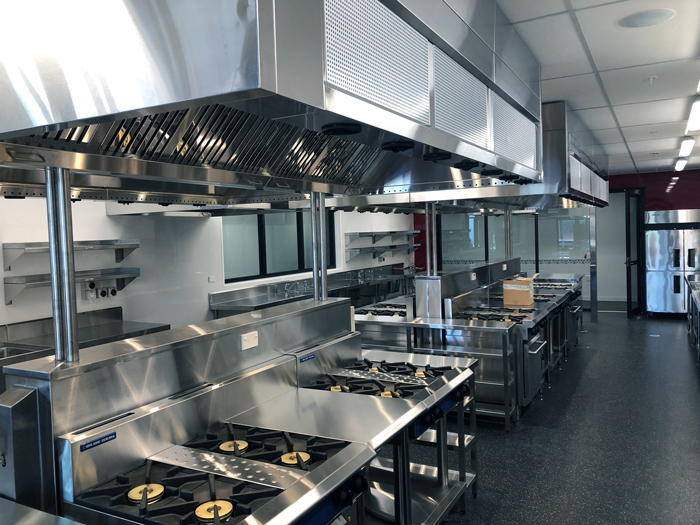 ---
The kitchen also features several double sink wash benches, prep benches and wall shelves all by Simply Stainless. We also put in large range of upright Eurochill double door chillers & freezers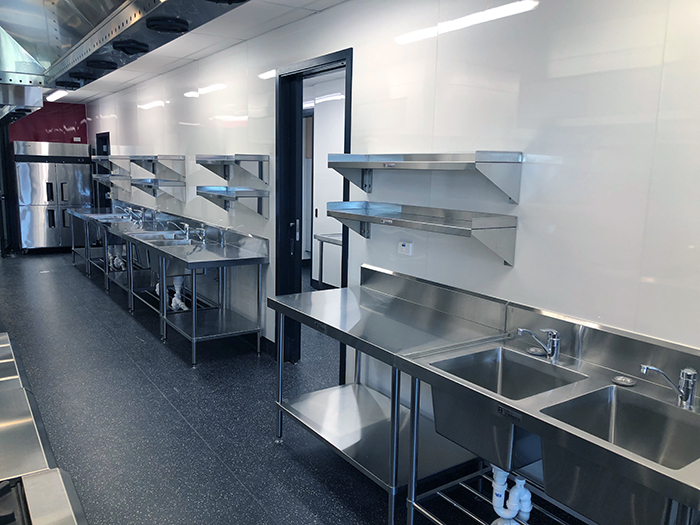 ---
Tonon Shelving systems were assembled and installed in all dry-store areas which are a 4 tier vertical storage solution specifically for the hospitality industry suitable for dry store areas and refrigerated rooms.
---
Also installed was stand-alone tutors' station featuring freestanding induction cooktop with oven Simply Stainless drawers, under-bench shelving all custom manufactured by Project Stainless Ltd. Project Mechanical specified Britannia extraction hood above the stove.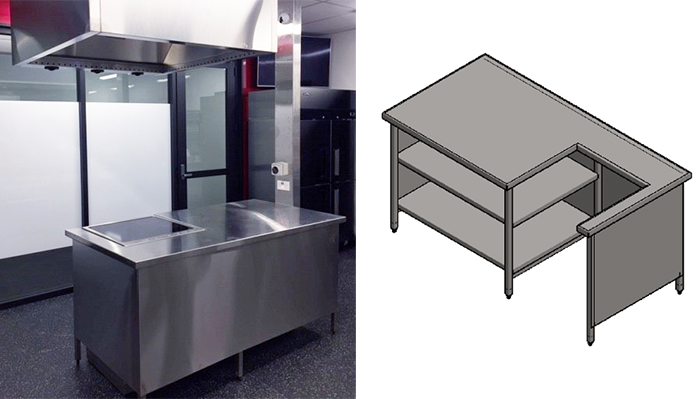 ---
The wash-up area connected to the commercial Food Tech Learning kitchen featuring a Starline Passthrough dishwasher with custom made Stainless inlet and outlet benches manufactured by Project stainless Ltd. Fisher Pre-rinse tapware and dishrack cassettes for rack storage.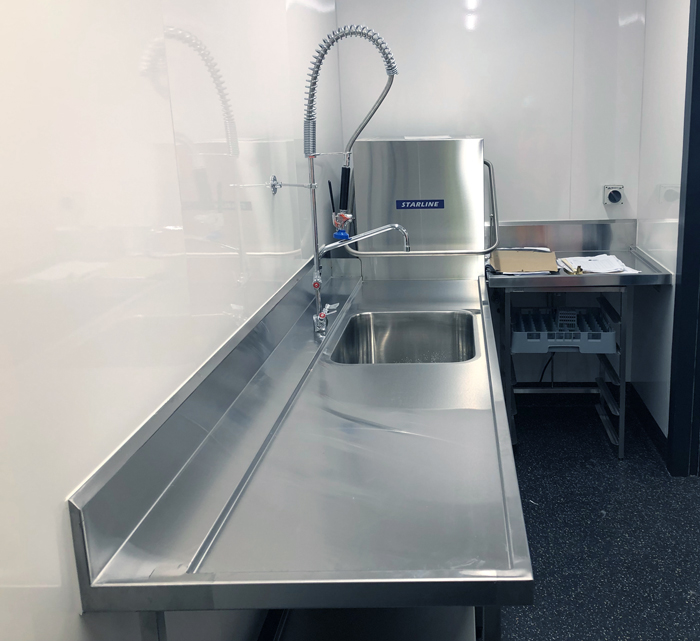 ---
The second and third kitchens were designed and installed specifically for the Home Economics class. The kitchens have 10 cooking stations in each room featuring freestanding ranges, range hoods, under bench microwave, all wrapped up in customer joinery, stainless steel work tops, sink bench tops and all designed, manufactured and installed by the PDI, PSL and SHL project delivery team.
Eurochill Underbench Chillers and Tonon Shelving were also installed with the spaces.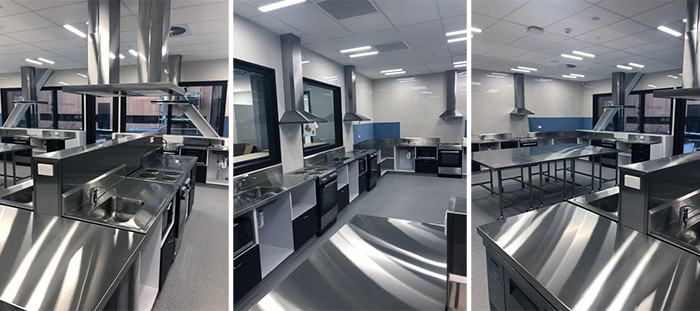 ---
The fourth kitchen is designed to support the cafeteria and it has been setup with a Blue Seal 4 burner cooktop and griddle, 2 Turbofan ovens. Supported by a Britannia extraction unit specified and manufactured up by Project Mechanical.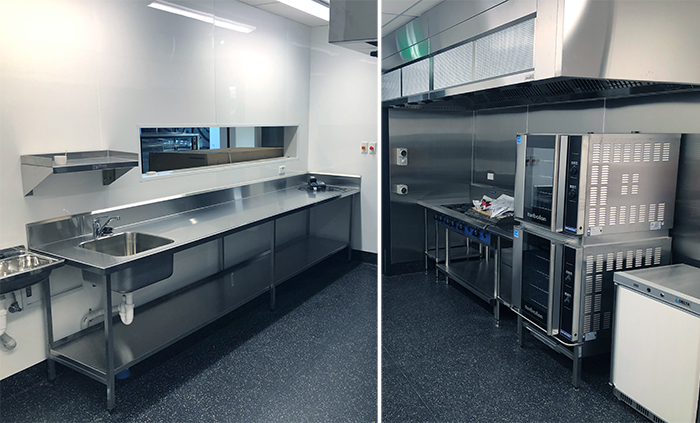 ---
The cafeteria also has 2 Fiamma coffee machines set on a custom stainless steel sink bench with cabinets and a small sink to wash up. The bench also houses 2 one door undercounter Delta Chillers.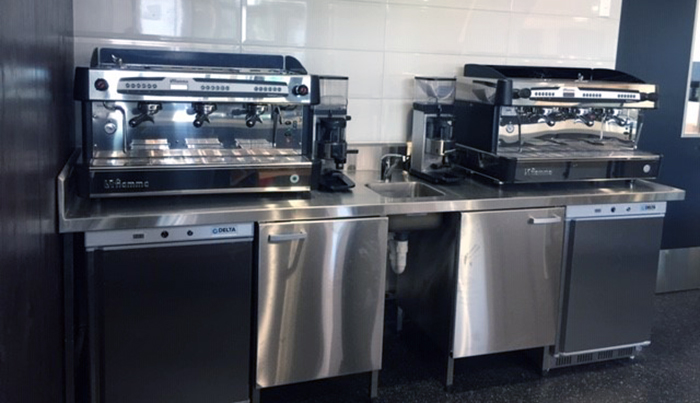 ---
Lastly the cafeteria and eatery centrally located for both of the schools. The café front features Festive Hot and Cold display cabinets and Delta glass door refrigerators.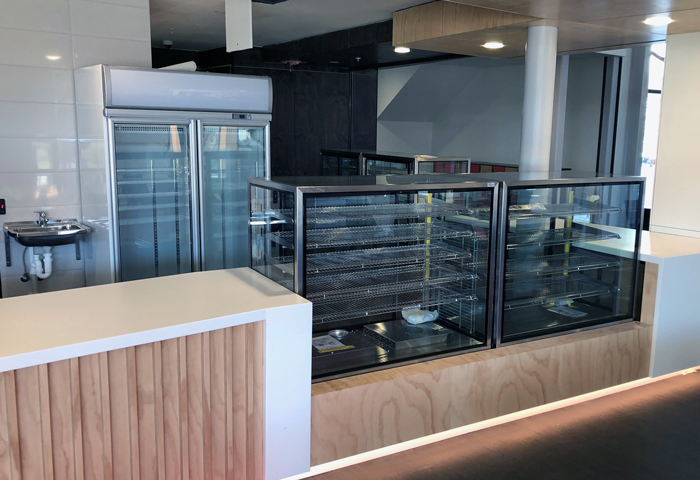 ---
Southern Hospitality along with Project Design International, Project Stainless Ltd and Project Mechanical takes great pride to have been a part of this project!