Southern Hospitality is proud to be a NZ owned and operated company. It is fantastic to be part of a country where the community rallies around to support local businesses. We work hard every day to bring you the best products and, in many instances, these are design and manufactured right here in NZ.
We are proud to be supplying high quality New Zealand brands & manufactured products. The below are some organisations that manufacture high quality products locally to meet New Zealand's hospitality requirement and around the world.
When it comes to dishwashers, very few brands are recognised around the country like the Starline range. Starline dishwashers have been made in New Zealand by Washtech since 1981 and are engineered specifically for our unique local conditions and regulations. The renowned reliability of the machines is also backed by the most extensive service network and spare parts inventory right here in the country, ensuring that Starline will not let you down.

Southern Hospitality represents a wide range of cooking equipment for the hospitality sector. But did you know that a wide range of our products are made right here in Christchurch! Major brands such as Blue Seal, Cobra, Waldorf and Bakbar cooking equipment, Turbofan ovens have all been designed and manufactured locally.
The Rolleston based team not only manufacture for us here in New Zealand but also contribute to the New Zealand economy by selling our products across the globe!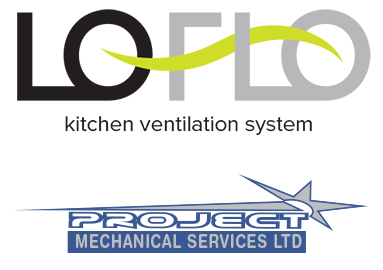 Fabricating and manufacturing extraction hoods for commercial kitchens is a very scientific process which involves a calculating the volume of air which can be extracted and needs to be returned to the kitchen as well as accounting for noise levels so that the chefs are comfortable in their workspace.
Lo-Flo Extraction Hoods are a new generation of commercial kitchen hoods and they are engineered and fabricated entirely in New Zealand. The Lo-Flo range are made by our partners Project Mechanical Services after extensive research; these extraction hoods are perfect for commercial kitchens of any size. Made using the latest technology, these low velocity hoods are energy efficient, reduces fire risk and have a superior performance!
Kitchens come in various shapes and sizes, each unique to its environment and the food made in it, therefore not all modular stainless steel benches and shelves will fit every kitchen perfectly. Our customers demand customised stainless steel solutions to fit their requirement and in order to deliver quality custom stainless steel at the right price, we created a network of stainless steel factories throughout New Zealand to cater to these needs.

Project Stainless Ltd is made up of a group of local factories comprising of a team of qualified, experienced and innovative Kiwi tradespeople. Project Stainless can provide you with a wide range of services which cover everything from initial design to installation, and variety of products from benches and shelves to custom spinewalls and bar counters.

Temuka Pottery is a New Zealand icon which has stood the test of time. This NZ based manufacturer has been making crockery since 1931 and has had various ups and downs over the past 80+ years. Southern Hospitality is a proud partner and supporter of Temuka Pottery, we stock a wide range of their products and they also manufacture custom designs and glazes on special request.
With over 50 years in business, Skope refrigeration is a Christchurch based company with a global reputation for designing & manufacturing premium commercial refrigeration solutions. Southern Hospitality is proud to support Skope products for more than 20 years.
Their comprehensive range of refrigerators and chillers cater for small to large-scale businesses, from bars and restaurants to commercial kitchens, bakeries, conference facilities, and everything in between.

Festive is a New Zealand owned and operated company which offers the most extensive range of food display cabinets on the market with an unrivaled custom build capability that can meet exact customer needs. With the cabinets manufactured entirely in New Zealand, we can provide outstanding support and service throughout the country. All cabinets are rigorously tested and subjected to robust quality control.

Last but not least, Southern Hospitality takes great pride to represent the EcoWise range of products. EcoWise has been formulated and manufactured by our local partner who have been developing environmentally responsible products in New Zealand for over 20 years.
They are committed to minimising environmental impact through their activities, products and processes. The EcoWise solution not only looks at greener formulas but also takes into account, the manufacturing processes, practices and packaging.
If you have any questions about our range of products, please give us a call at 0800 503 335 to find out more or email us at weborders@southernhospitality.co.nz.