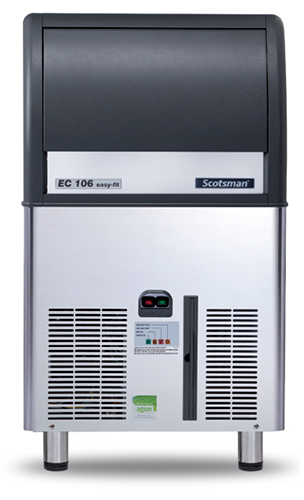 Scotsman is leading the charge in Safe Ice & Innovation again!!!
This is why they the are market leading in Ice makers!!!
One of the major food safety issues in Hospitality is a bit sneaky, and can come from the bacteria and viruses found in water and dirty ice maker evaporators, causing Water borne viral infections and food poisoning.
After the year we have had, this has become even more of a focus area, as we try to keep our customers' businesses, and their customers as safe as possible. While still enjoying the luxury of being able to take part in, and be entertained in hospitality venues.
Scotsman are introducing XSafe in the majority of their ice makers. This will be a standard feature, at a very minimal increase in cost, but massive increase in value!
What is XSafe?
XSafe is a natural cleaning system, integrated inside the ice maker and operates automatically 24 hours a day, 7 days per week ensuring absolute cleaning and hygiene.
The Xsafe systems destroys over 99% of known viruses and bacteria, and substantially reduces the formation of mould, mildew, yeast, slime and odours.
Natural Sanitation - XSafe will be installed in the majority of Scotsman ice machines. The system replicates the positive effects of UV sunlight. A powerful UV light bulb creates a highly-reactive enriched oxygen mixture. This mixture has very high oxidation power aimed to destroy viruses, bacteria and eliminate odours, mould and slime
Constantly Cleaning - XSafe works as a natural and endless cleaning cycle, continuously creating the effective enriched oxygen inside the ice maker and the bin.
Bacteria & Viruses - Germs, Bacteria and Virus are the most insidious of the ice machine problems because they sneak up without many observable characteristics. Bacteria can mutate very quickly, which means that it is able to adapt to many of the methods used to combat it, such as chemicals. Xsafe solves this issue with over 99% reduction!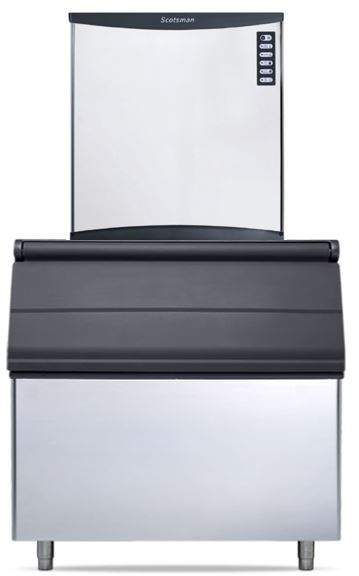 Slime Moulds & Yeasts - Slime and mould form because the ice-making process is exposed to the air around it. The air, however, is filled with many contaminants, including mould spores and bacteria, as water flows over the ice making surface of your ice machine, these contaminants spread around. Other airborne contaminants, like yeast, will feed and help growing the mould in the ice machine. Xsafe solves this issue with over 99% reduction!
Ice quality and Taste - Ice quality will improve and become pure and tasteless without any residual of chemical, as XSafe uses only natural elements to clean the ice maker.
What are the Benefits of XSafe?
A Better Ice / A Safe Ice / A Clean Machine / Cheaper Maintenance / Peace of Mind
The benefits of retrofitting XSafe to your ice maker include:
Improved overall sanitation, increased machine performance, and a better bottom line.
Treating the air within the machine for viruses, bacteria and microorganisms results in an ice machine that stays cleaner for longer.
As a result, it requires less labour and downtime to complete scheduled cleanings. Leaving you with an ice machine which performs better, creating purer, clearer, odour free ice more efficiently and with less strain on machine components.
View our range of Scotsman products. If you would like to know more about this range, please contact us at 0800 503 335 or weborders@southernhospitality.co.nz.