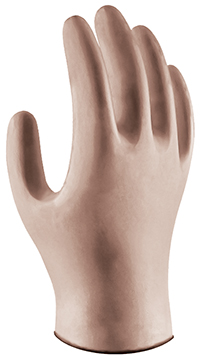 Powder Free Vinyl Glove
A high performance protective glove with extra grip and reduced hand fatigue for prolonged use. The glove is ambidextrous.
Colour: Clear
Size: Medium | Large
Ambidextrous
Non sterile
Powder Free
Easy donning
Intrinsic softness reduces hand fatigue
Reduced hand fatigue for prolonged use
Ideal for individuals allergic to natural rubber latex
Complies with food safe regulations - can be worn for handling food
100 Ambidextrous Gloves per pack
Lynn River is a 100% New Zealand owned and operated company located in the South Island town of Geraldine. Established in 1969, they are a leading supplier of hand and personal protection products in Australia and New Zealand.
All of their products are tested to meet the correct Australia and New Zealand standards. Beyond that, they constantly review customer needs and look for new ways to improve safety outcomes, usability, comfort and overall satisfaction.
You might also be interested in our: