Breville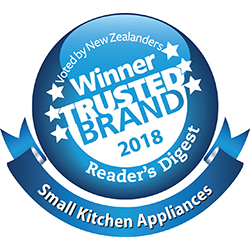 Put simply, they're into food and love learning and discussing everything about food.
With humble beginnings as a radio manufacturer in 1932 Sydney, Breville has grown to become an iconic Australian brand and has enhanced peoples lives through thoughtful design and brilliant innovation, now delivering kitchen products to over 30 countries around the globe.
Their missions is to be the kitchen appliance brand that engages people with 'food thinking'. Delivering innovation and insight that empower people's potential to do things more impressively or easily than they'd thought possible in their own kitchen.
If you cannot find what you are looking for, give us a call at 0800 503 335 or email us at WebOrders@SouthernHospitality.co.nz.