Aloha! Bula! Namaste! Eh Wantok! Kaselehlia! Talofa! Yokwe!
Southern Hospitality has been exporting to the Pacific Islands since 2000. This coverage includes Fiji, Cook Islands, Western/American Samoa, Vanuatu, New Caledonia, Tahiti, Tonga, Niue, Papua New Guinea and Solomon Islands. We have over a thousand customers in the islands and the requirements are for new projects as well as ongoing hospitality supplies.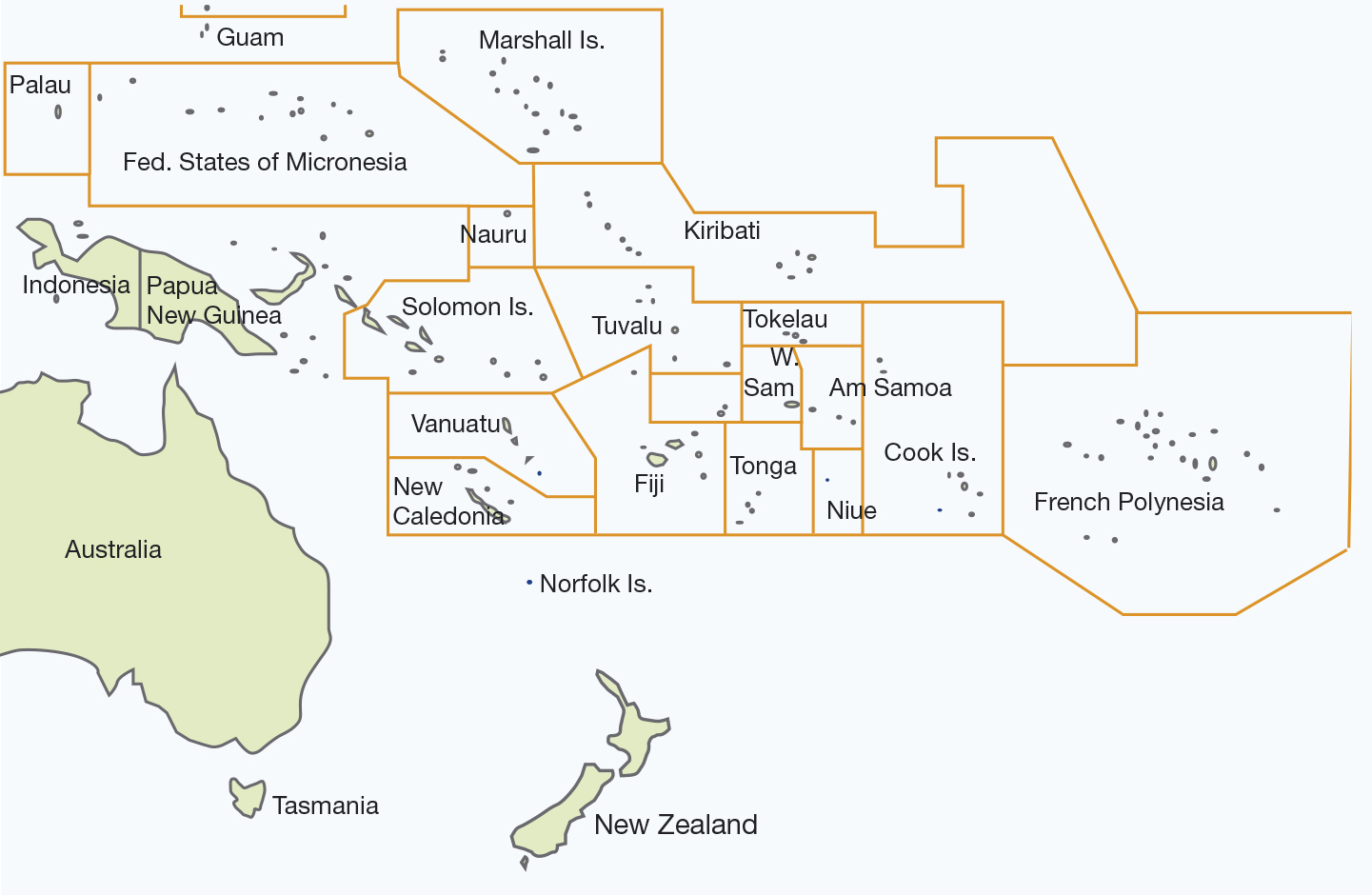 How can we help you?
We stock over 13,000 product lines imported from over 280 manufacturers located in 35 countries. We offer everything a commercial kitchen environment needs, from teaspoons to massive cooking and food preparation equipment - we have it all. Although you may not be able to place any orders on our website, our entire range is available for purchase. Please contact us and we will help you with your needs.
If you are planning to build a new facility or refurbish an existing one, here is how we can help you -
Our staff will visit your site, consult with you, site measure and get all the details, and help you to develop a plan
Our export design staff will provide Revit drawings showing the most effective kitchen and bar layout
Provide you with a detailed, competitive quotation
When you order, we will pack and hold your order ready for delivery when you require it so it arrives on time. Plus we can handle freight arrangements on your behalf.
Our staff can be on site to help unpack and position all the equipment and project manage the installation
We can also arrange to have all the equipment commissioned and provide staff training if required.
Not sure what kind of projects we work on? View some of our recently completed projects.
If you are planning to open a new establishment or revamp your existing commercial kitchen in one of the Pacific islands, email us at [email protected] or give us a call at +64 9 300 3044 for a one stop solution for all your needs.