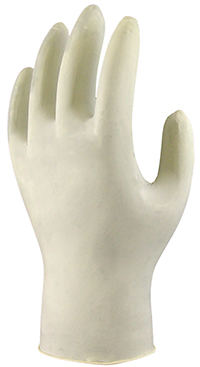 Powdered Latex Glove
A non-sterile, powdered, ambidextrous glove in natural white that provides superior comfort, fit and sensitivity. The natural rubber gives a superior stretchability reducing risk of tears in glove. Latex also provides outstanding grip and excellent resistance to abrasions and cuts.
Colour: Natural White
Size: Small | Medium | Large
USFDA Compliant
Non-slip
Ambidextrous
Non-sterile
Lightweight yet tough
Actual count of 100 (rather than weighted)
Lynn River is a 100% New Zealand owned and operated company located in the South Island town of Geraldine. Established in 1969, they are a leading supplier of hand and personal protection products in Australia and New Zealand.
All of their products are tested to meet the correct Australia and New Zealand standards. Beyond that, they constantly review customer needs and look for new ways to improve safety outcomes, usability, comfort and overall satisfaction.
You might also be interested in our