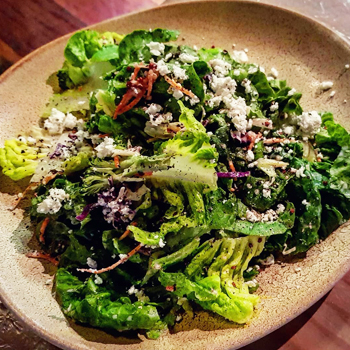 Dimensions: These Temuka Pottery Plates come in 3 sizes - 15, 22 and 28cm.
Free from conformity, the Freedom range of asymmetric forms was originated by manipulating thrown forms, or simply by throwing down slabs of clay. The look and feel of this range comfortably combines retro and contemporary elements. Standard glaze effects echo the feel of '70s studio ceramics.
Another layered, two-coat effect with the rich dark treacle coloured base coat bursting through a frothy milk cover. S-group glaze Honey is a glaze which works technically on open, flatter and larger shapes in our Temuka Pottery range. This means Honey is not offered on mugs, cups, jugs, dip bowls and the like. Temuka Pottery pieces glazed in Espresso are currently offered as part of public & commercial custom orders.
Temuka ware is made from porcelain which is fully vitrified. This makes it very strong as well as preventing it absorbing moisture even if it is not covered by glaze.
The glazes on Temuka ware are fired at the same time as the porcelain to 1200 Deg.C. This ensures that they are as hard and as durable as it is possible to make them, and they become part of the porcelain. Because of this and the absence of water absorption the glazes will not craze in normal conditions.
Craft pottery produced in small batch sizes will also give variations in finished size. Measurements described are nominal and corresponding stock can finish at +/- 10mm.
If you are interested in our other coloured crockery products, have a look at our Tierra range.
Thanks to The Paddington, Parnell for the above image!