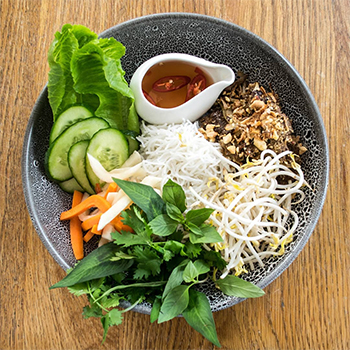 Dimensions: 21 cms diameter
Each shape has been designed and made by hand, the original piece is then moulded for production. This process allows each piece to keep the uniqueness of handmade crockery. This product is vitrified at over 1200ºC with the usual benefits of edge strength and chip resistance.
Temuka's artisans apply the glazes by hand creating the layered and textured effects. These designs are not only just reflective of the current fashion but they are the trend setters themselves without compromising on the quality of the ceramics themselves.
Powerfully textured glaze with strong contrasts between the black base and foamy-white topcoat. Runs and overlaps in the hand-dipped glaze deliver a range of intensities across each piece. Black Foam is a glaze which works technically on open, flatter and larger shapes in our Temuka Pottery range.
The range is fully commercial - vitrified with edge strength chip resistance, heat retention, and resistance to dishwasher chemicals and oven heat, so is well suited for the food service industry (cafes, restaurants, bars and more).