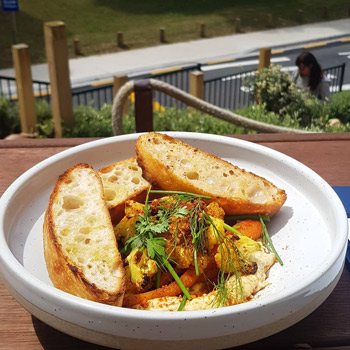 tablekraft SOHO Vitrified Commercial Grade Porcelain
Dimensions: 153 x 35mm | 230 x 68mm
Colour: White Pebble - Gloss Glaze
An industry innovation, this neo-Asian collection combines vitrified porcelain traditional shapes with new, edgy, industrial finishes. Combined with the textured rim, this collection is the perfect artisan's canvas for cutting-edge, new-age cuisine.
As one of the most established brands and a Hospitality market leader, Tablekraft presents a calibre synonymous with over 30 years of experience. Showcasing a selection of modern, classic, casual and elegant designs, Tablekraft offers a range of cutlery crockery that is timeless, iconic and innovative. Offering consistency and a long product lifecycle, Tablekraft is also committed to introducing new styles and designs perfectly suited to the latest trends in food and dining presentation.
Tablekraft's extensive range offers versatility in design from the casual contemporary to the more traditional. The products are good to look at, perfect for their purpose and their high standard in quality ensures durability. This makes them firm favourites around the world. Tablekraft remains committed to a future of maintaining its reputation for quality, design, reliability and innovation.
Thanks to the Blue Bi You at Papamoa Beach for this image.
Other products you will be interested in: