Baroness Tea Spoon - 1 Doz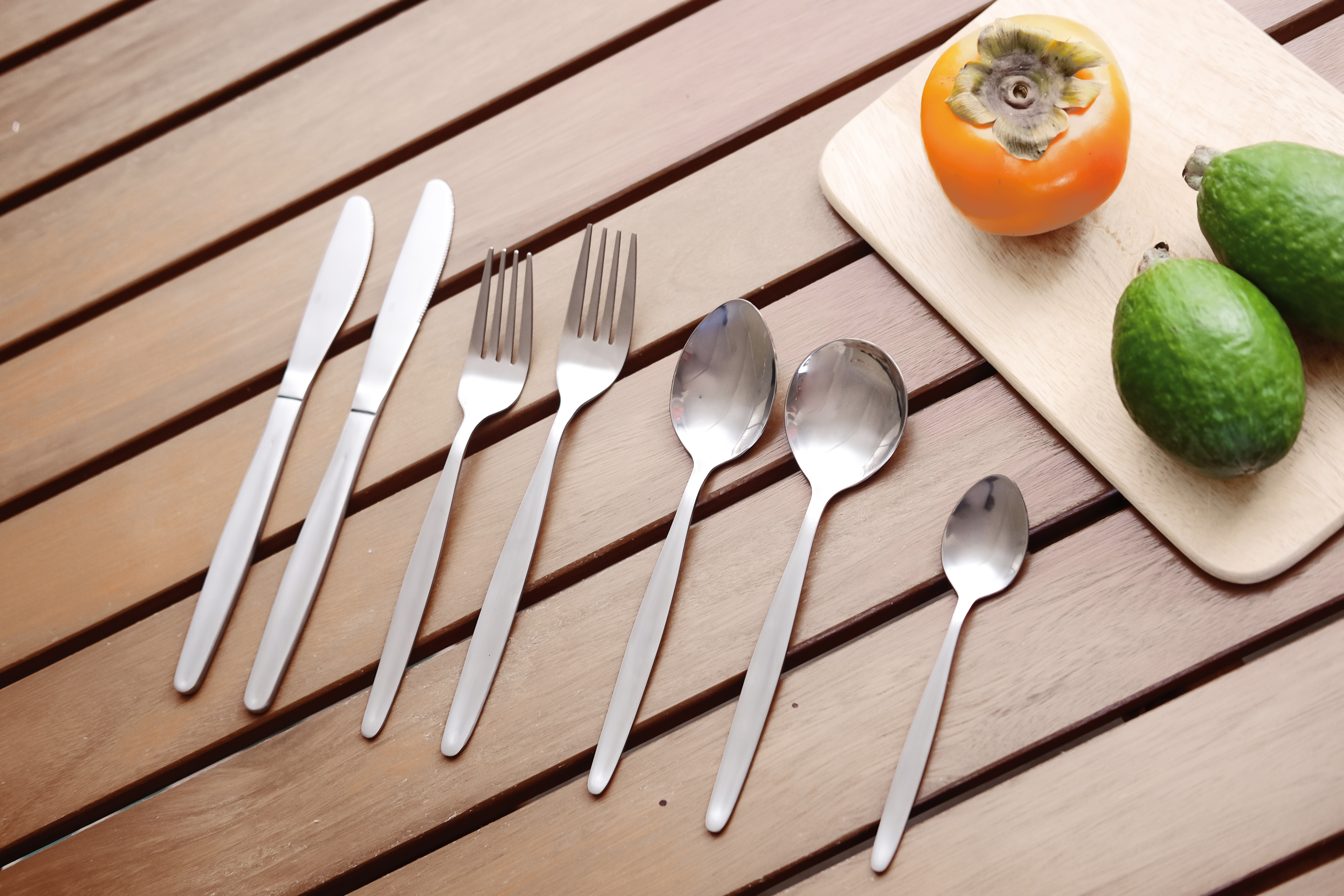 Quantity: 12
Product Type: 18/0 Stainless Steel
Features:
Satin finish
Affordable, good quality entry level cutlery
Comfortable grip and light weight
Durable for everyday use
Perfect for all casual food service environments
18/0 stainless steel
Prices are per dozen
Stainless Steel Cutlery Care and Selection
Steel is an alloy of Iron and Carbon. To provide resistance to corrosion, Chromium and Nickel are added to make Stainless Steel. The percentage of alloys added is reflected in their definitions: 18/10 = 18% Chrome/10% Nickel-this mix provides the best quality commercial stainless steel cutlery. 18/10 is actually softer than 18/0 (18% chrome, 0% nickel), so knife blades are made of the harder 18/0 to enable the edge to be kept sharp. Due to this fact, the knife blade needs the most care, as it lacks the Nickel protection.
Prolonged exposure to food acids, chloride (e.g., mustard, salt, eggs, jam) and moisture can cause pitting and staining. Rinsing in warm water will help to remove heavy soil build up, but prolonged rinsing, and in particular, leaving cutlery in the dishwasher damp for lengthy periods should be avoided, as the resistance to corrosion is reduced while cutlery is wet. Cutlery should be removed, dried and stored in dry conditions as soon as possible.
A mild abrasive or metal polish will remove discolorations, and water stains can be removed by applying alcohol or salad oil. To keep the shine on cutlery, use a sponge with white vinegar.