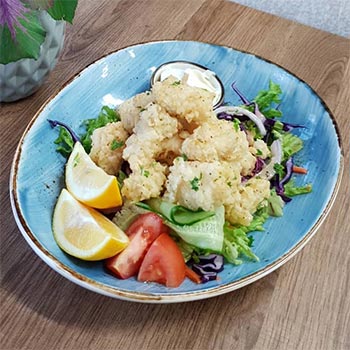 Dimensions: 23cm and 26cm options
The Tierra range is a collection of warm, earthy crockery and is inspired by hand-crafted country style pottery that will add a rustic flavour to your table.
Accolade - from the famous porcelain manufacturing region of Thailand, for over 50 years our factory has produced an alumina-rich body for increased strength, chip resistance and long lasting. The high use flatware plates and bowls are pin fired resulting in a fully glazed under body which reduces scratching and abrasion during everyday use and storage. All plates are lightweight and have a slim attractive profile.
Featuring the huge commercial features of all our Accolade crockery:
an alumina-rich body with increased strength
heat retention without crazing or dulling
chip resistant and long lasting
light weight and slim profile for reduced storage space
Tierra has 4 colour glazes and they are Dawn, Dove, Ocean and Walnut. All of them provide a contemporary presentation standard of the highest quality. View the entire Tierra range. If you are interested in a different range of coloured plates, have a look at the Temuka Pottery range.
Thanks to Kolachi Eatery & Bar for this delicious image!
Other products you will be interested in: