Tirohia marae is located 7 kilometres south of Paeroa. It belongs to Ngāti Hako and sits under the gaze of their maunga, Te Rae o Te Papa, beside the Waihou River. It maintains a tohora tradition. The marae consists of the wharenui Te Kotahitanga, the wharekai Te Oranga and restroom facilities, Te Āhuru.
Southern Hospitality along with Project Stainless, Project Mechanical and Project Design International is proud to have worked with the marae to refurbish their kitchen.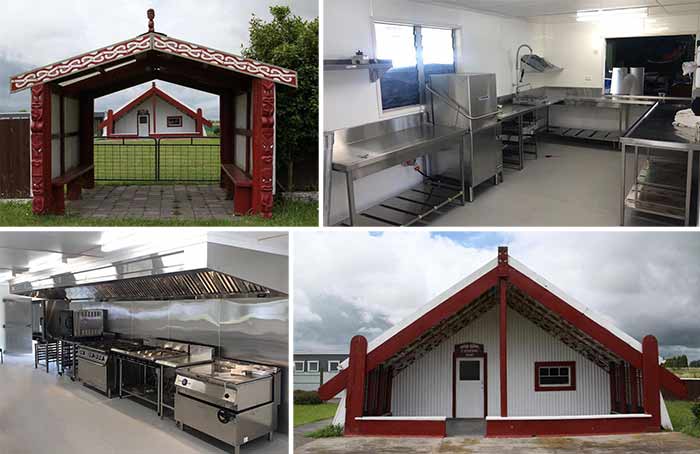 ---
In the kitchen, the marae already had most of their cooking equipment and we put in the Turbofan combi oven. Project Mechanical custom made the 7 metre Britannia extraction hood.
Project Stainless Ltd also lined the walls of the kitchen to protect it from the heat emanating from the cooking equipment.
---
The kitchen has also been set up with several stainless steel prep benches custom made by Project Stainless Ltd. The kitchen also features Delta refrigerators which you can see at the far end of the kitchen.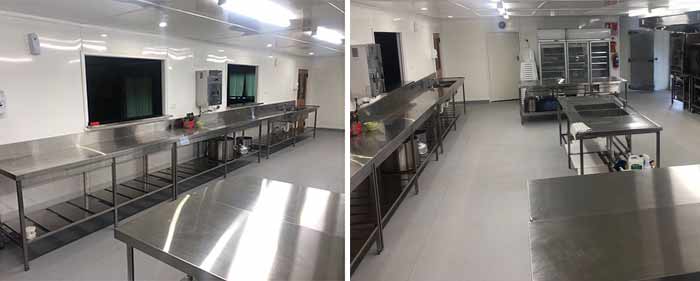 Project Stainless Ltd also put in the stainless steel wall shelves so that food can be passed from the kitchen to the main hall easily.
---
We installed a Starline M2 passthrough dishwasher supported by several custom-made stainless steel benches by Project Stainless Ltd and a Fisher pre-rinse wall bench mounted mixer tap. We also put in wall shelves by Simply Stainless and a custom-made rack holder.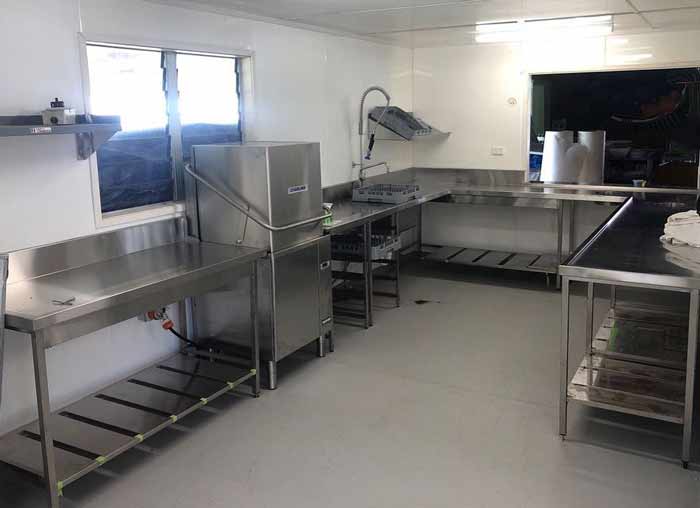 ---
Southern Hospitality is proud to have helped Tirohia Marae refurbish their kitchen. If you wish to refurbish your kitchen fully or partially, please contact us or give us a call at 0800 503 335.