Fully equipped with the latest facilities, NZMA Sylvia Park boasts brand new commercial kitchens, barista stations, a student-run café and spacious restaurant and bar training areas. Increased demand for NZMA's programmes has prompted the development of two new training kitchens stocked with the latest industry equipment.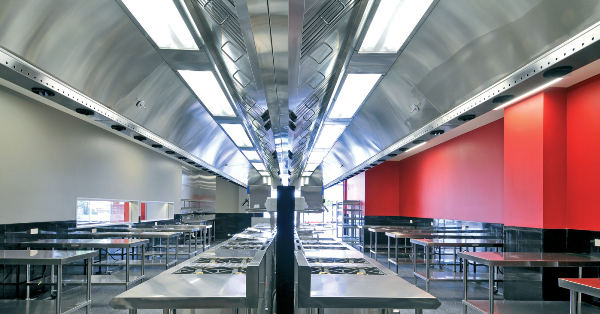 Project Mechanical Services were asked to provide low velocity Britannia Capturestream hoods; consisting of two large island type hoods in the training kitchens and a cafe hood in the restaurant area.Britannia hoods are supplied with 'Superstream' stainless steel, highly efficient baffle type filters as standard, along with low energy flush mounted fluorescent removable light fittings.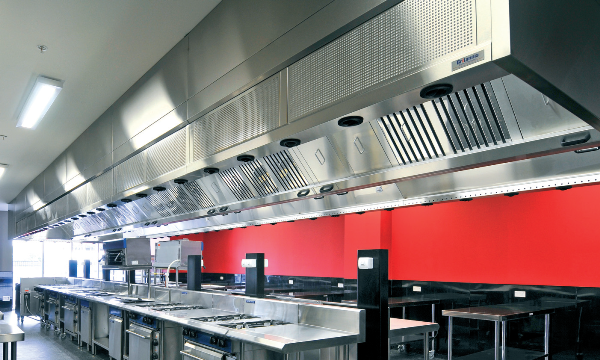 Britannia hoods are designed and manufactured in New Zealand using some of the most advanced CAD/CAM technology available, meaning superior quality every time and ensuring low lead times.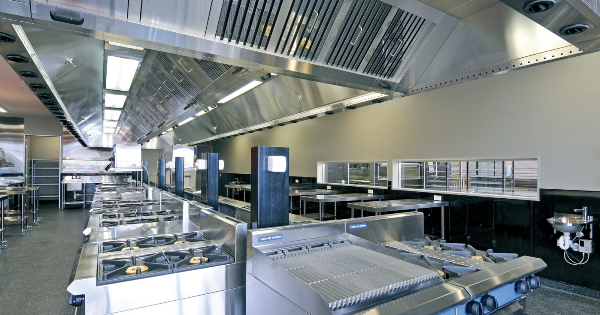 Project Mechanical Services provide free design advice and will prepare design details for your project, all free of charge.
Project Mechanical Services can be contacted at dbottom@projectmech.co.nz