The University of Auckland's catered first-year Halls of Residence give students a great environment to complement the start of their academic studies. Naylor Love was brought in to develop Auckland University's Grafton Hall and we are so proud that they chose us to setup the new kitchen in the premises.
Grafton Hall will open in 2019, in time for the full 2019 academic year. Residents will have access to brand new bedrooms and generous dining and communal social spaces.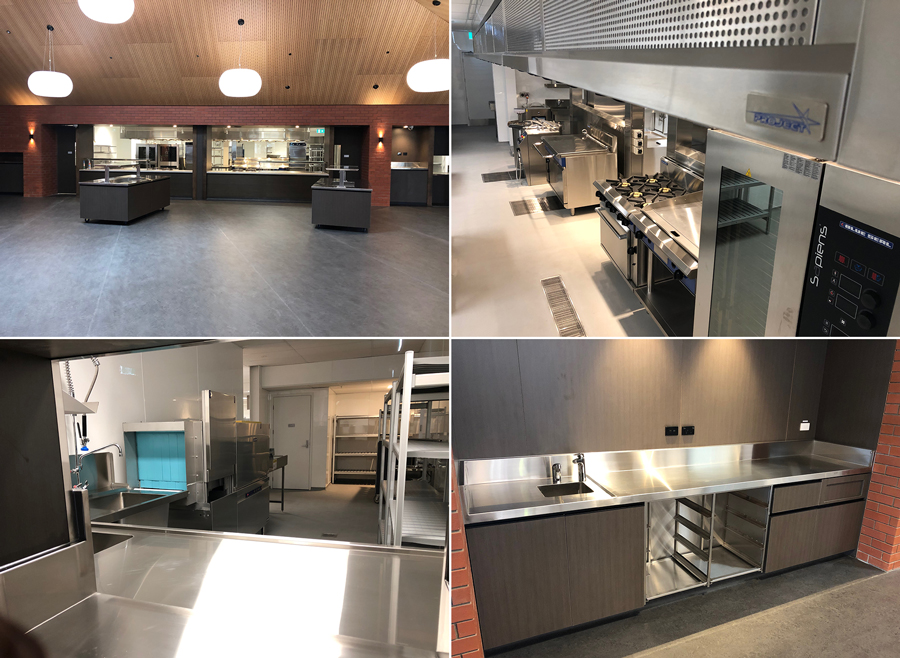 ---
The Grafton Hall kitchen was fitted with a wide variety of products to be able to cater freshly cooked food to a large number of students. We put in:
Metos Viking 150 litre stirring kettle
---
This is an Alto Shaam holding cabinet which will keep the cooked food hot until it ready to be served. We put in a total of 3 holding cabinets so that food can be prepared in advance and kept hot until meal time.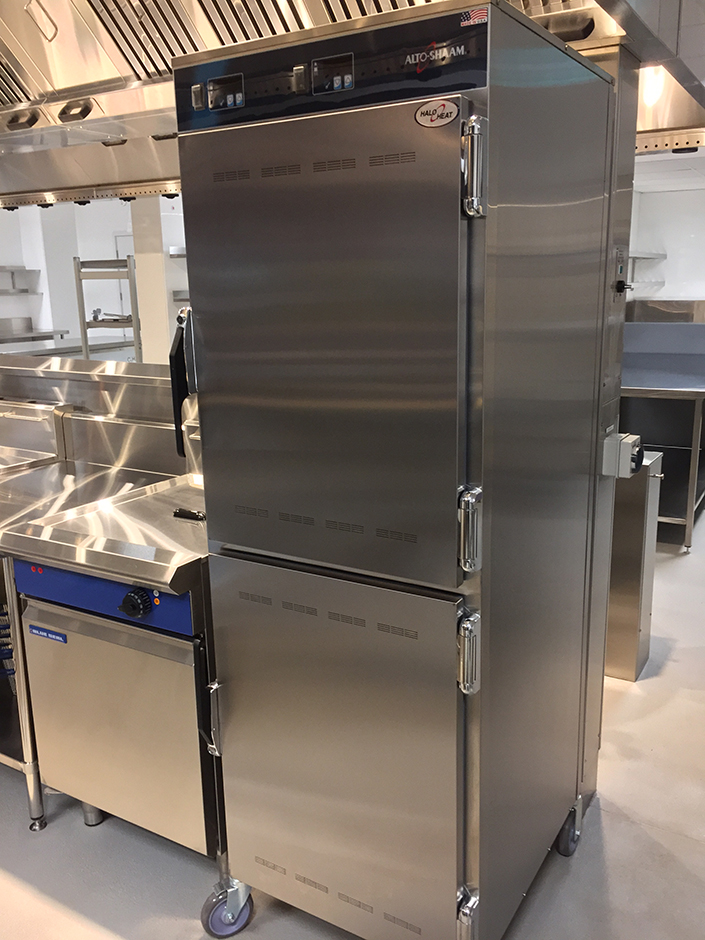 ---
Of the Blue Seal Sapiens combi ovens, we installed 2 twenty tray versions and 1 ten tray version set on a stand with inbuilt racks to hold GN pans.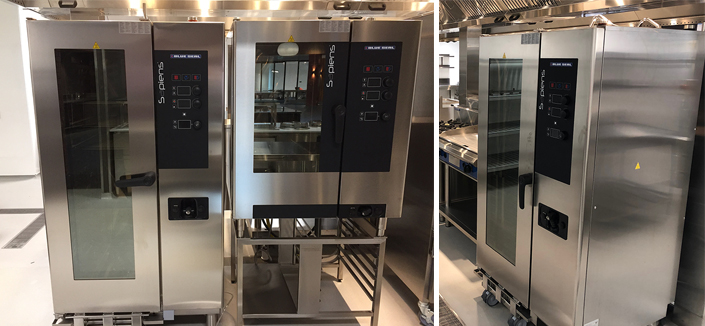 ---
The entire kitchen is supported by a Lo-Flo extraction hood which is measured and fabricated to fit by Project Mechanical Ltd. The extraction hood comes with air ducts to keep the chefs cool in hot kitchen conditions as well as an Ansul system.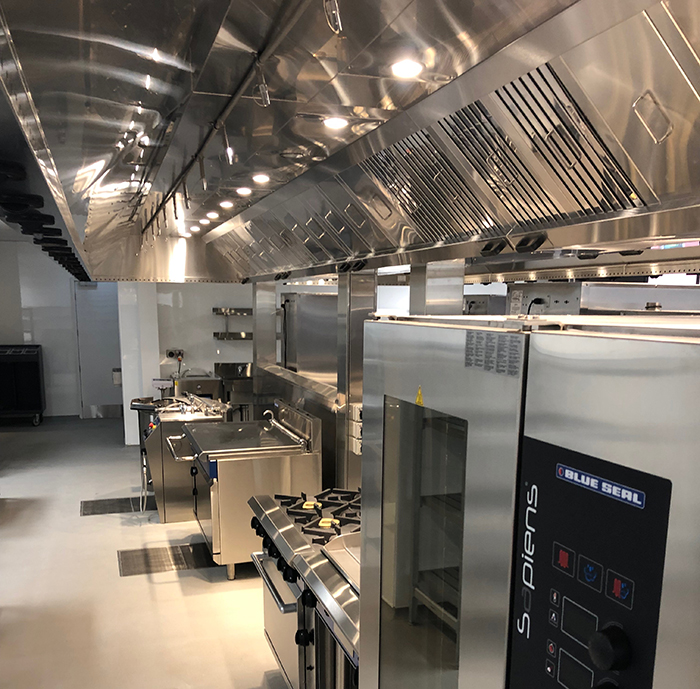 ---
For the front counter and main dining area, Project Stainless Ltd custom made the bain-maries and chillwells. We also installed several plate lowerators in the counters.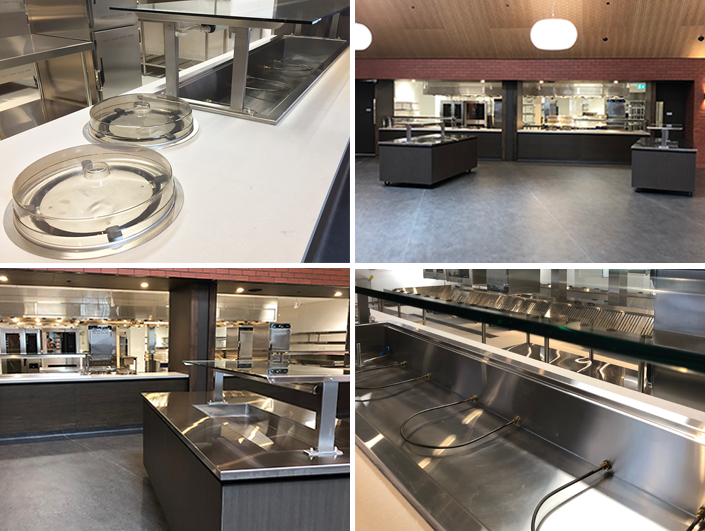 ---
To clean up the hundreds of dirty dishes, glassware and crockery, Starline Conveyor CD150, it is surrounded by custom stainless steel benches with sinks by Project Stainless and pre-rinse taps by Fisher.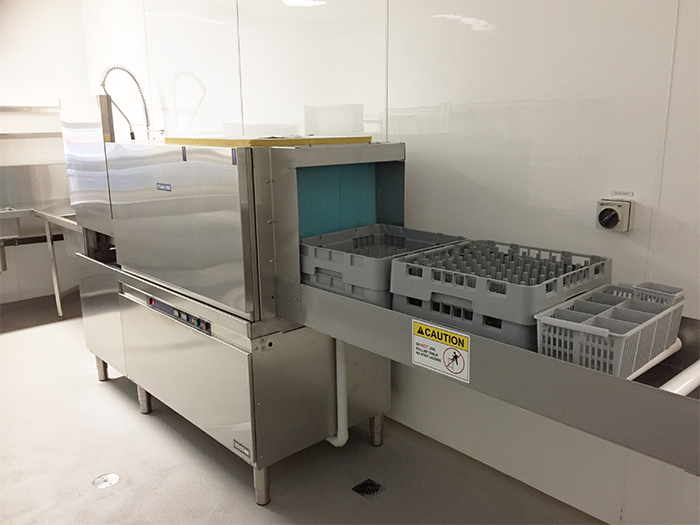 ---
In addition to the Conveyor CD150, we also put in a Starline PW1 Warewasher. The Starline PW1 is a versatile warewasher designed to wash and sanitise baking trays, bins, bowls and other oversized items more effectively and hygienically than a manual cleaning process. Saving you money by using less labour, energy, water and chemicals. The warewasher has a Delta dishwasher canopy to ensure that none of the steam remains in the kitchen.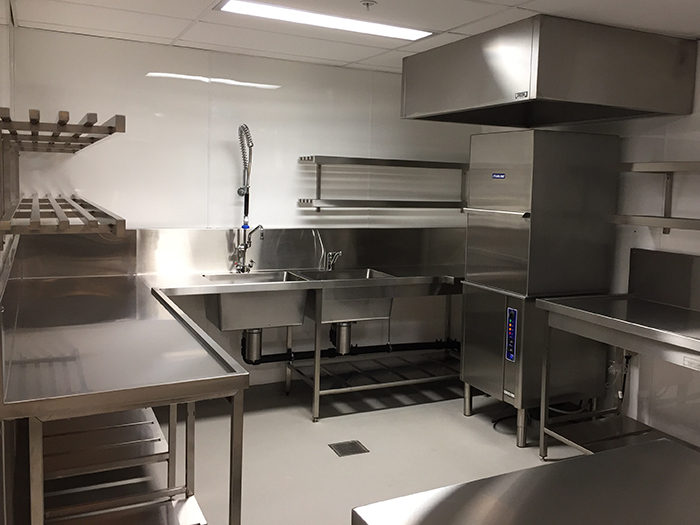 As before all the stainless steel benches, sinks and wall shelves surrounding the dishwasher are custom made for this room by Project Stainless. These utilises project stainless' unique transformer undershelf system with removable shelf plates which comes in quite handy during cleaning.
---
We installed several custom walk-in cool-rooms, freezers and dry rooms. They were fitted with the extremely versatile shelving system made by Tonon which are made specifically for the hospitality and food service industries.
---
Apart from the walk-in cool rooms, we also put in a Eurochill 3 door undercounter chiller beneath a stainless steel table serving as an island. You can also see one of several carts and trolleys behind the table that will be used to transport ingredients between the coolrooms to the chiller and shelves.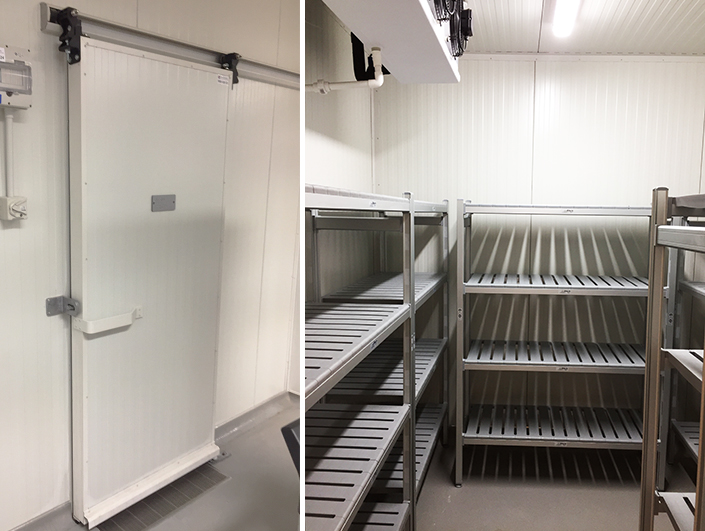 ---
This is a custom made beverage station with glass racks made by Project Stainless for students to make their coffee and tea. It is fitted with a regular tap and a hot and hold water dispenser.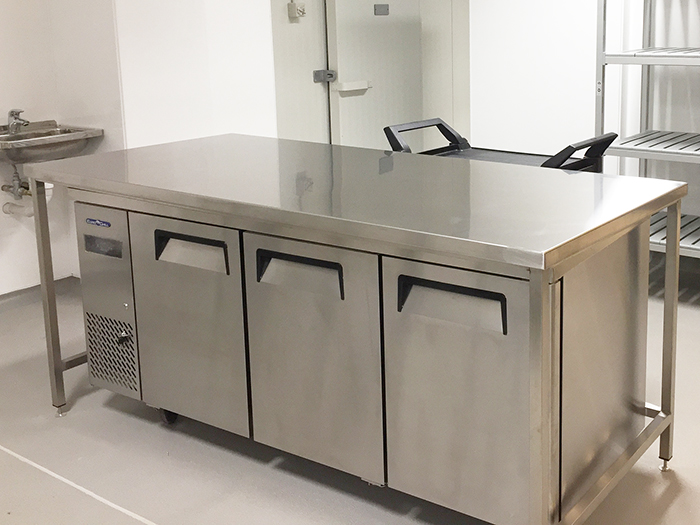 ---
Below you can see a Hobart planetary mixer with 3 large ingredient bins set below a stainless-steel prep bench.
---
The kitchen needed more than a simple commercial vacuum packer so we beefed up the highest spec'd Suprema Vacuum Packer for them! We also put in a platform weighing scale to measure out ingredients.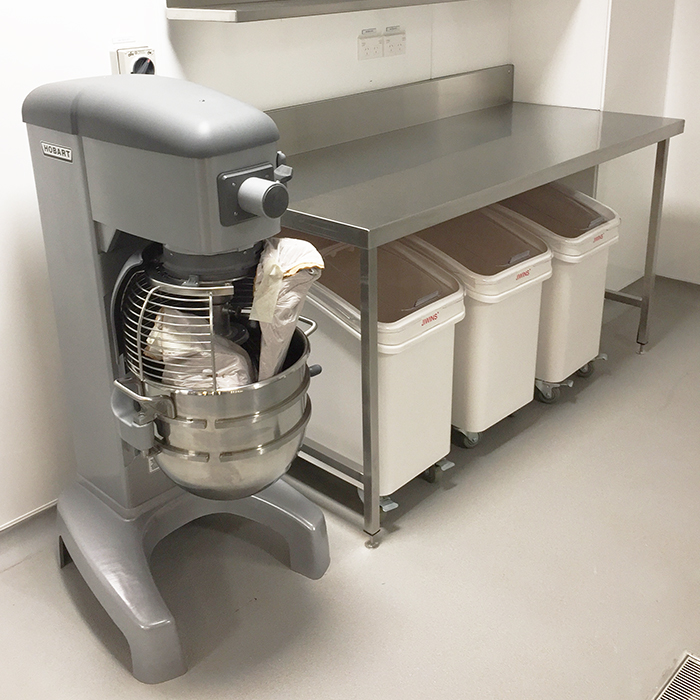 ---
We also supplied a variety of other products:
Southern Hospitality is immensely proud to have been a part of this project! If you would like to know how we can help you bring your establishment to life, please give us a call at 0800 503 335 or email us WebOrders@SouthernHospitality.co.nz.