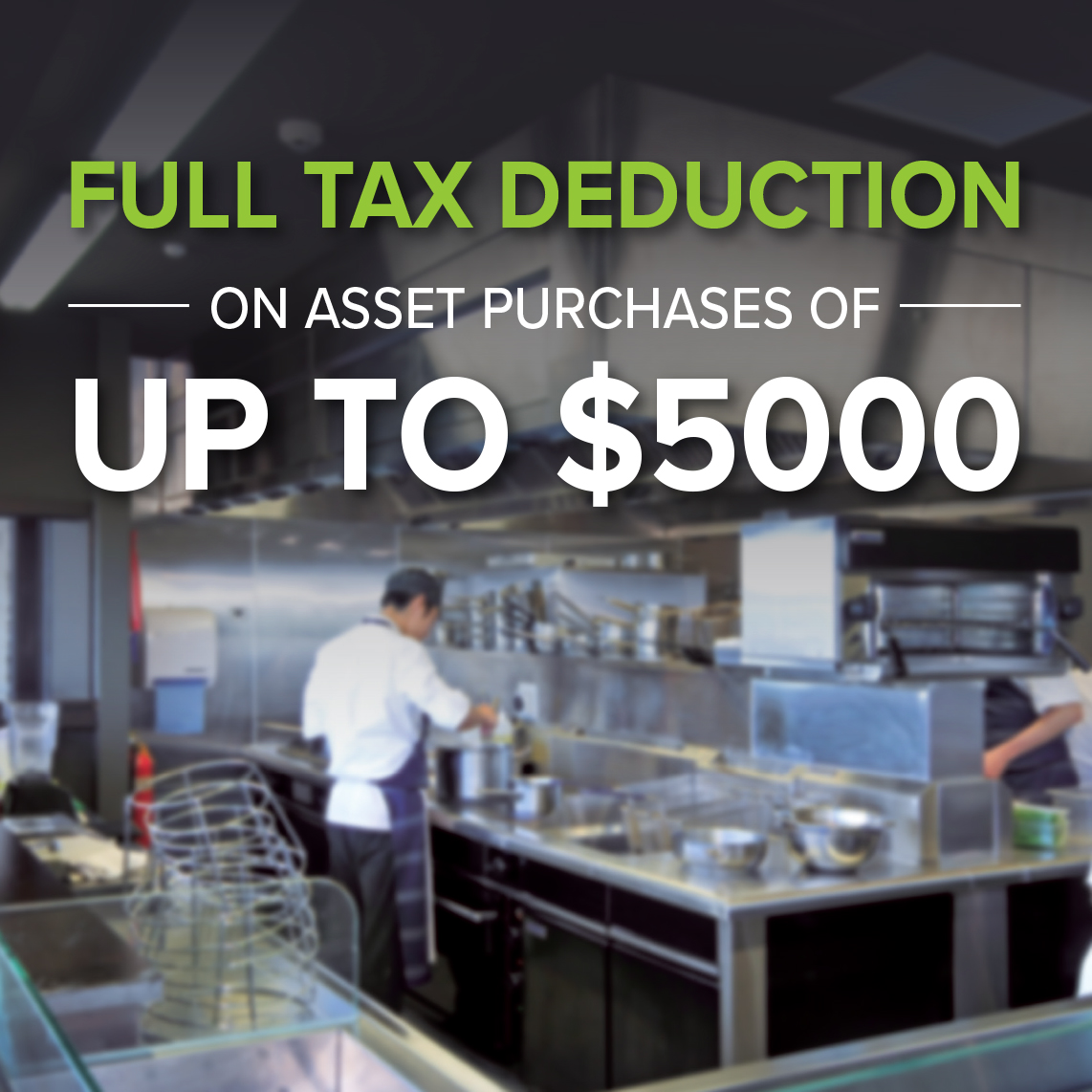 The Government has recently passed legislation that temporarily increases the low-value asset threshold for depreciation from $500 to $5,000. This will allow you to deduct the full cost of your business assets with a value of less than $5,000 in the year they purchased them. This is instead of having to spread the cost over the life of the asset.
The low-value threshold will be raised further to allow the immediate expensing of assets purchased on or after 17 March 2020 that cost less than $5,000. The Government is only raising the threshold for a short time until 16 March 2021. They're doing this so you and other business people keep investing in their businesses throughout the COVID-19 outbreak.
We have good stocks of a wide range of well-priced kitchen equipment such as food processors and mixers, refrigerators and freezers, cooking equipment and dishwashers, and other speciality equipment which you may have been thinking of buying.
At Southern Hospitality, we are proud to be NZ owned and operated and has always supported local manufacturers and their products such as
Give us a call at 0800 503 335 or email us at weborders@southernhospitality.co.nz to find out more about our equipment range.