Customer Web Portal
At Southern Hospitality, we know that you are busy running your business so we would like to do everything we can to help you save time and effort when it comes to your supplies. Our new Customer Web Portal has been designed to deliver just that!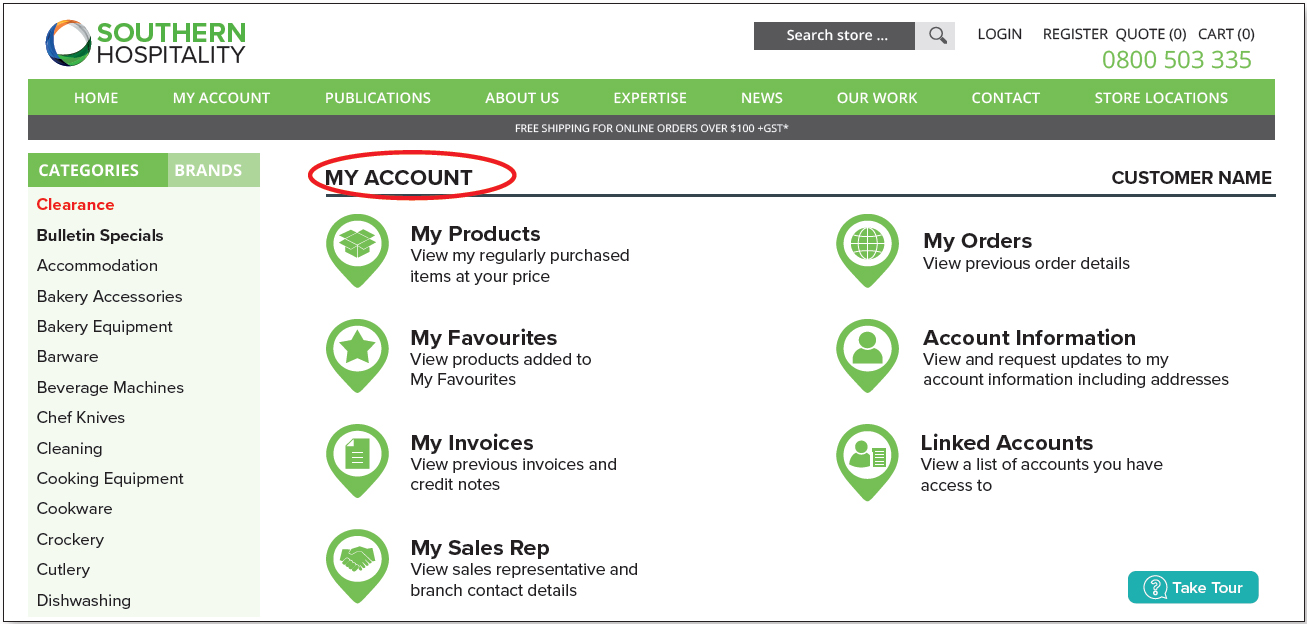 ---

My Products
View my regularly purchased items

Feature
Shows your recently purchased items and items with your price.

Benefit
You can easily find and order your regularly purchased items at your correct price and on your account.

---

Add to Favourites
Save your favourite items

Feature
Shows a list of items you have marked as Favourite.

Benefit
Favourite products which you regularly re-order to find them easily and save time.

---

My Web Orders
View Previous web order details

Feature
Lists all your web orders and relevant details.
Receive the code to track and trace your order in transit.

Benefit
View current orders, track delivery by viewing courier details and easily place a reorder.
You will know that the order has left our warehouse where it is exactly and when it will be delivered to your door.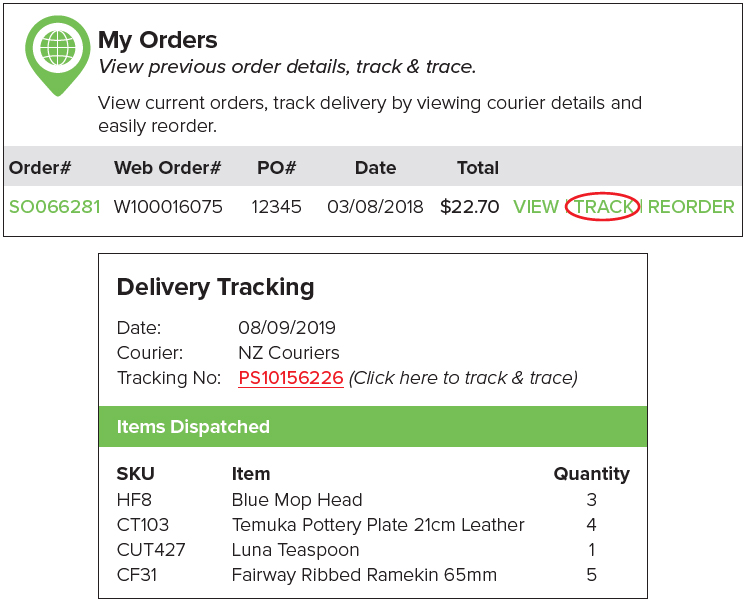 ---

My Invoices
View previous invoices and credit notes

Feature
Lists copies of invoices and credit notes for this account.

Benefit
Can quickly and easily find and print copies of missing invoices or credit notes at a time that suits you.

---

Account Information
View and request updates to my account information

Feature
You can view additional information such as your addresses, set delivery notifications email preferences, change your password, view team members and set restrictions, and request other detail changes. Access in this area can be restricted by the primary account holder.

Benefit
Easy way to see all account information in one place and can request changes from here to ensure the account is kept up to date.

Multiple Accounts
Feature
Login into multiple accounts with one email

Benefit
Limit delivery addresses and viewing invoices.
Set a per order spend limit.

---

My Sales Rep
View sales representative and branch contact details

Feature
Shows the contact details for the sales rep allocated to manage your account.

Benefit
Handy reminder of your sales representative's name and contact details to allow you to make an enquiry at anytime.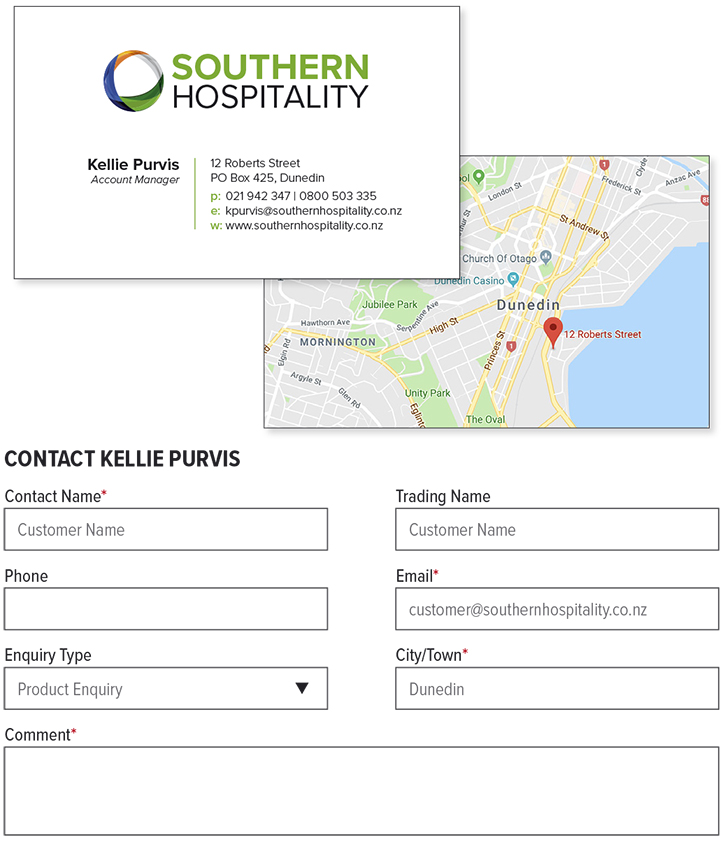 ---
Shopping Cart
Feature
Show stock availability and estimated delivery time.

Benefit
You will know if we have the items in stock and will be warned if the items are selling fast or temporarily out of stock and be aware of the estimated delivery times.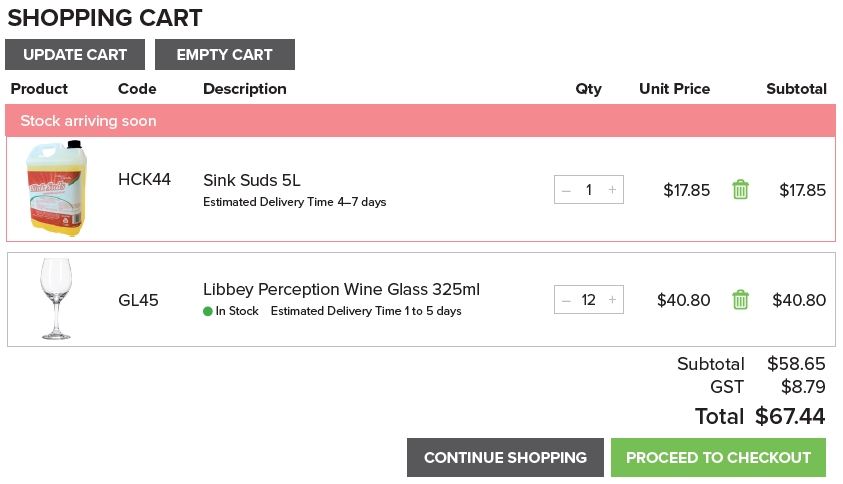 ---
At Checkout
Feature
Enables purchasing on account and displays credit limit and available credit.

Benefit
Can order any time and have up to 50 days to pay. Purchase on the 1st of the month and pay 20th of the month following.
---
TO ACTIVATE YOUR ACCOUNT
Please provide your sales rep with the correct email address/s to be used as your username. If you do not have these details, give us a call us at 0800 503 335 or email us at weborders@southernhospitality.co.nz.
Once your username has been processed, a welcome email will be sent to you and you can begin ordering online.