The Christchurch Town Hall is one of the City's most recognisable pieces of architecture and one of New Zealand's premier performance venues.
Three years of restoration work includes strengthening to 100% of the new building standard, reinstating its iconic heritage features as well as a significant upgrade and overall refurbishment. This world-class performance venue will offers multi-functional conferencing options and a dramatic backdrop for gala dinners, cocktail functions and special events.
On Saturday - February 23rd, the doors to the restored Christchurch Town Hall was thrown open to the public. More than 11,000 people toured the restored Christchurch Town Hall that weekend. The first event, CSO with Shapeshifter, was held in the newly restored Town Hall on 1 March 2019.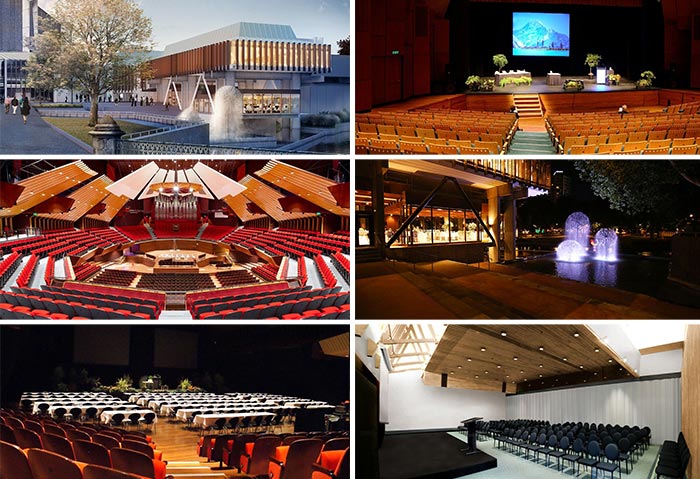 Southern Hospitality takes great pride in being a part of this revamp in collaboration with Project Mechanical Services and Project Stainless Ltd.
---
The main kitchen has been setup with several Convotherm 40 Tray Combi-Steamer Ovens, a range of several Waldorf cooking equipment such as a 6 burner cookrange, 2 deep fryers and a griddle, and a Crown Kettle. We also put in several Simply Stainless infill benches made specifically for the Waldorf range.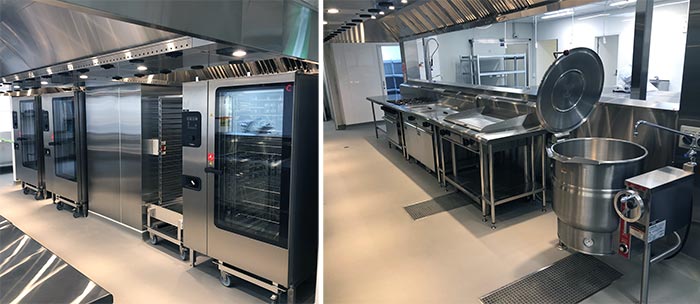 We also put in several custom made walk-in chillers which have been fitted with Tonon shelves to store the ingredients. Tonon shelves are high quality commercial kitchen grade products which have been made specifically for the hospitality industry.
---
The entire cook range is supported by a custom fabricated Lo Flo extraction hood by Project Mechanical Services.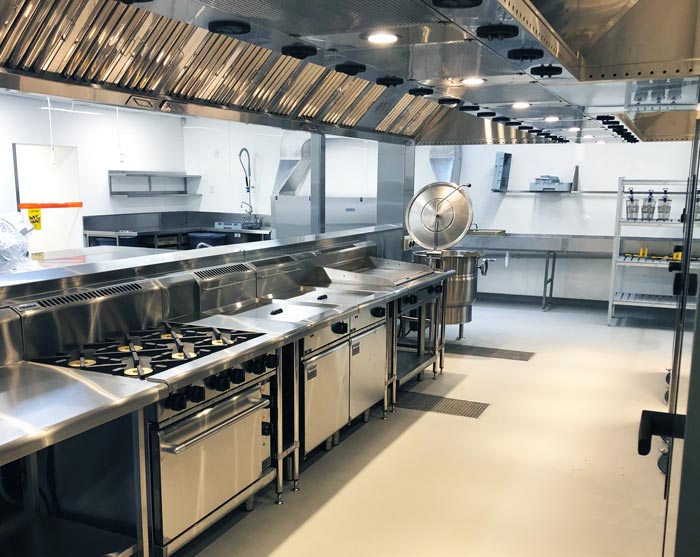 ---
The other side of the kitchen is the food preparation and clean up area of the kitchen. It has been setup with Eurochill under-counter chillers set under custom fabricated stainless steel bench with sinks. All the custom stainless steel products in our projects are fabricated by our specialist department – Project Stainless Ltd.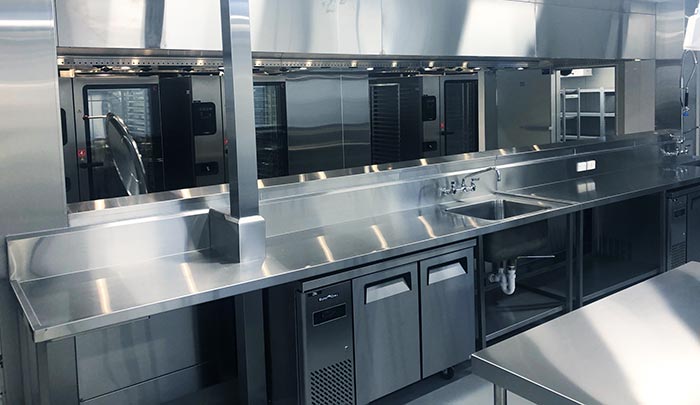 Since commercial cooking equipment can produce high levels of heat, the spine wall we put in between the cooking station and the food prep section has been lined with stainless steel to protect them from heat damage.
---
The prep area has also been setup with a Starline CD200 professional 4 stage rack conveyor dishwasher with custom extraction to keep the steam from escaping into the kitchen. The dishwasher is supported by custom stainless steel benches, wall shelves, dish rack shelves and a Fisher wall mounted pre prinse tap.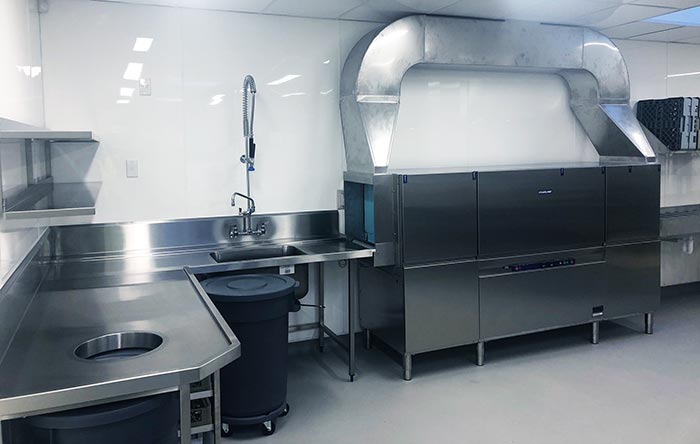 This specific wash up bench has a rubbish chute with a massive Trust bin set on a trolley so that rubbish can easily wheeled out when the bin is full.
---
The second kitchen which is located at a different level is slightly smaller but it features 2 Convotherm ovens, a Crown Kettle, a Waldorf, a 6 burner cook range, 2 deep fryers and a bratt pan all sitting under a Lo Flo extract hood. The center of the kitchen has been setup with several Simply Stainless modular prep benches.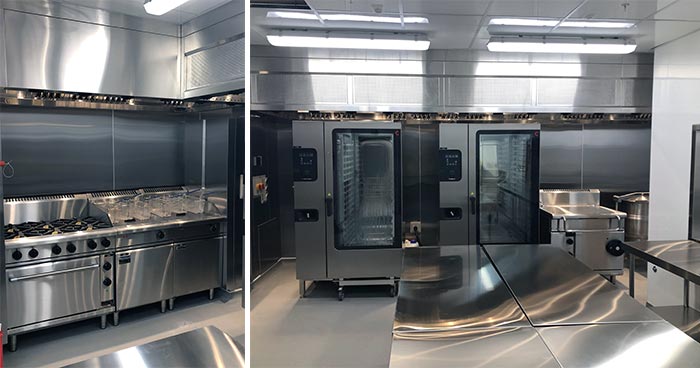 ---
We also setup Eurochill under-counter chillers beneath custom fabricated stainless steel bench with sinks and Fisher pre-rinse taps. We also installed 2 large Birko water heaters to ensure a constant supply of boiling water.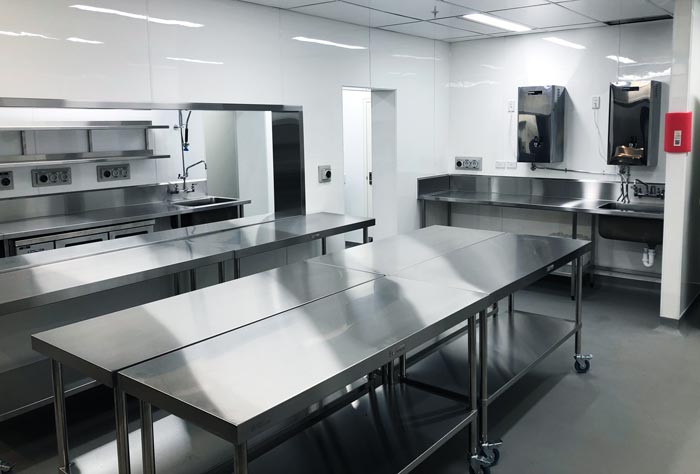 ---
Lastly, we were on several bars in the Townhall, fitting them with Skope upright and under counter BackBar Bottle chillers.

---
The bar is supported by multiple Starline Glasswashers. These glasswashers have been attached with RO systems which leaves glassware mark and streak free which eliminates the need for manual polishing.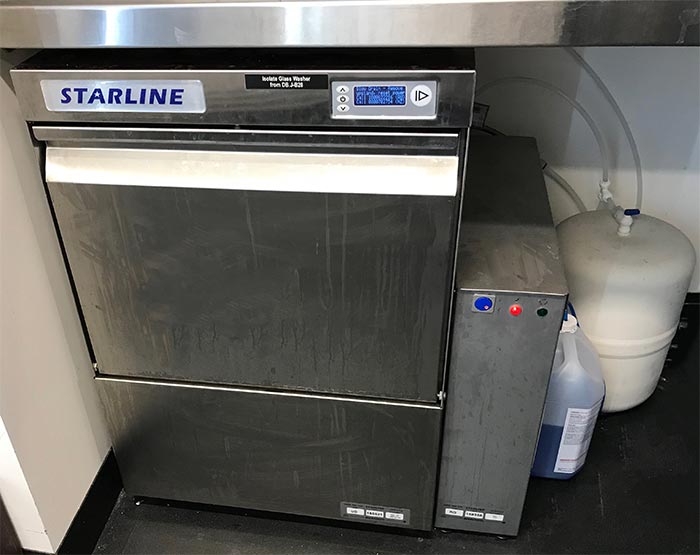 ---
We also installed several stainless steel glass rack stands next to the dishwashers and the coffee machines are supported by Delta single door under counter fridges. At the far end of the image below, you will notice a Scotsman Ice Machine for a constant supply of ice.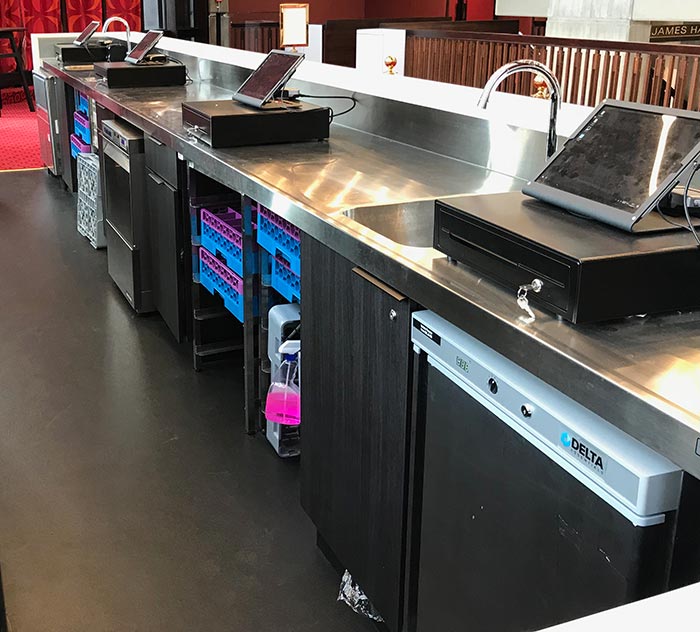 ---
Southern Hospitality to proud to have worked on this project along with Project Mechanical and Project Stainless Ltd.