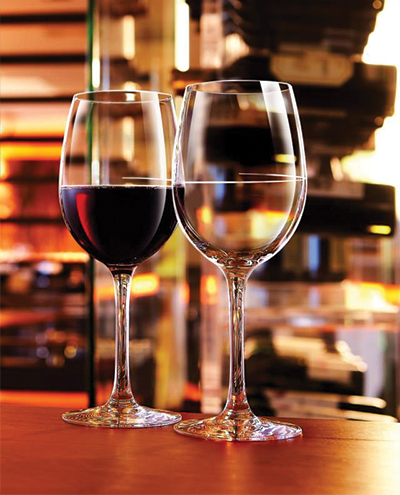 Chef&Sommelier's wine glass has been selected by Association de la Sommellerie Internationale (A.S.I) and the brand will supply all of the glasses for the competition and masterclasses, as well as the gala dinner following the final. More than 13,000 Chef&Sommelier glasses - Reveal'Up stemware and Primary tumblers - will pass between the expert hands of professionals from all around the world.
The 2019 edition of the Best Sommelier in the World competition, will be held in Antwerp and bring together the best sommeliers from across the five continents. After several years of preparation, 66 candidates will compete in this fierce competition from 10th to 15th March.
The competition will consist of three parts: 1 written exam and 2 oral tests, including a wine service to the judges, and a blind tasting test. In addition to these top-level events, many masterclasses will take place.
The Chef&Sommelier brand and A.S.I have common values: a pursuit for excellence, a passion for wine and a love of gastronomy that they like to share with as many people as possible. For over 10 years, the brand has been working closely with sommeliers, mixologists, owners of the finest vintages and other partners to create unique shapes to enhance the tasting experience.
Southern Hospitality is proud to be a supplier of Chef & Sommelier products in New Zealand. View our range of Chef&Sommelier products!