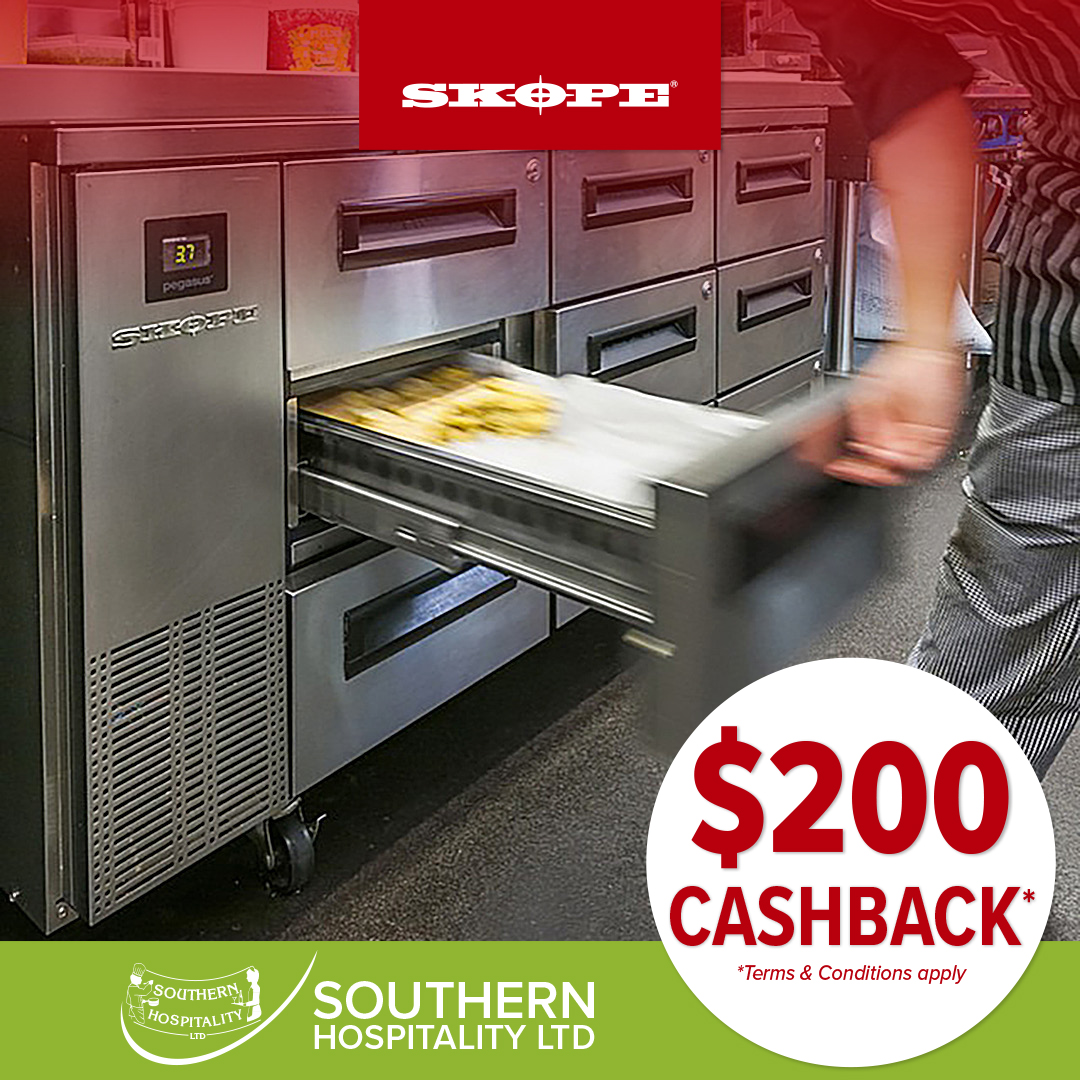 Thinking of a getting a new fridge or freezer? Get $200 cashback when you buy from select models of ultra-efficient Skope refrigerators and freezers from Southern Hospitality! Models eligible include ActiveCore, Backbar & BackbarX, Reflex and many more.
This offer is valid from 1st of September until 30th November and this is offer is NOT RESTRICTED to one claim per customer! There is no limit to how many cashback claims you can make!
To find out more about this offer, give your Southern Hospitality sales rep a call or reach out to us at 0800 503 335. You can also view & buy our products online.
Read More