Be in to win $50K when you purchase and register an eco-friendly natural refrigerant SKOPE model between Feb 1 and Apr 30 2021. Every product you purchase gives you a unique entry into the draw.
Skope is also planting a tree for every eligible model sold. Who say's money can't grow on trees?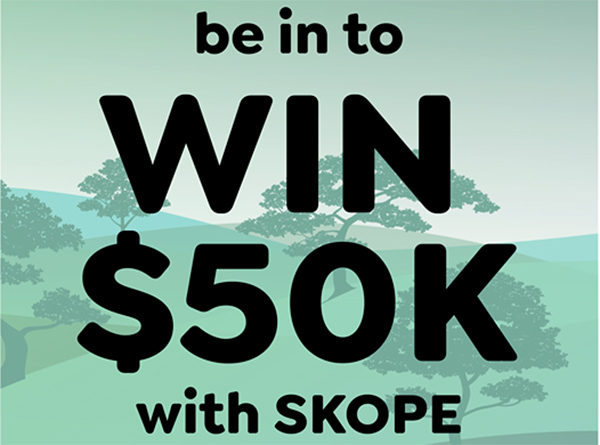 SKOPE eco-friendly products will more than off-set their already minimal carbon footprints by contributing to biodiversity and reforestation projects in New Zealand. Skope will contribute to a reforestation project in Canterbury. A mixture of trees, including natives and exotics, will be planted depending on the needs of the local habitats
All of SKOPE's eco-friendly products are made with natural refrigerants. Choosing a product made with natural refrigerant makes a big difference to your back pocket and carbon footprint.

The Skope Eco-Friendly Range
Click here to view our full range of Skope products.
If you are unsure whether the Skope product you like is eligible for this offer, please give us a call at 0800 503 335 or email us at weborders@southernhospitality.co.nz. Alternatively, if you are already in touch with one of our expert sales reps, you can also give them a ring.