Ahi is the brainchild of award winning New Zealand Chef Ben Bayly and Front of House professional Chris Martin and they are proud to be bringing the very best of New Zealand hospitality to the Auckland CBD at Commercial Bay. Ahi, translates literally from Te Reo Māori to mean Fire;
Southern Hospitality along with Project Design, Project Mechanical, and Project Stainless takes great pride in helping create Chef Bayly's vision for his newest venture in creating fine dining quality to deliver a unique experience for their customers.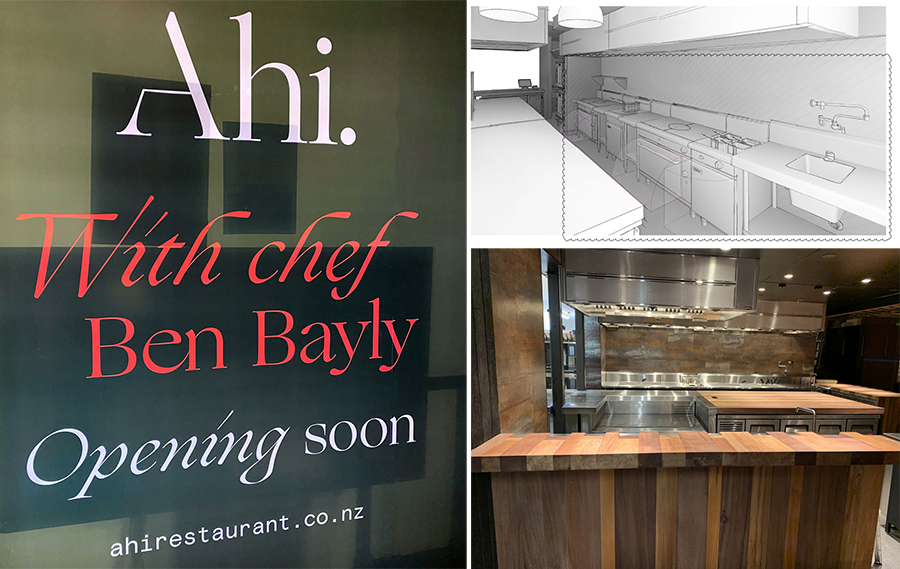 ---
The kitchen has been setup with a Waldorf Bold line which includes – 2 target tops, a deep fryer and a pasta cooker all in a Black vitreous enamel finish. The cookline is supported by a custom-made stainless steel bench with a small sink and a tap made by Project Stainless, and a Lo-Flo extraction hood by Project Mechanical.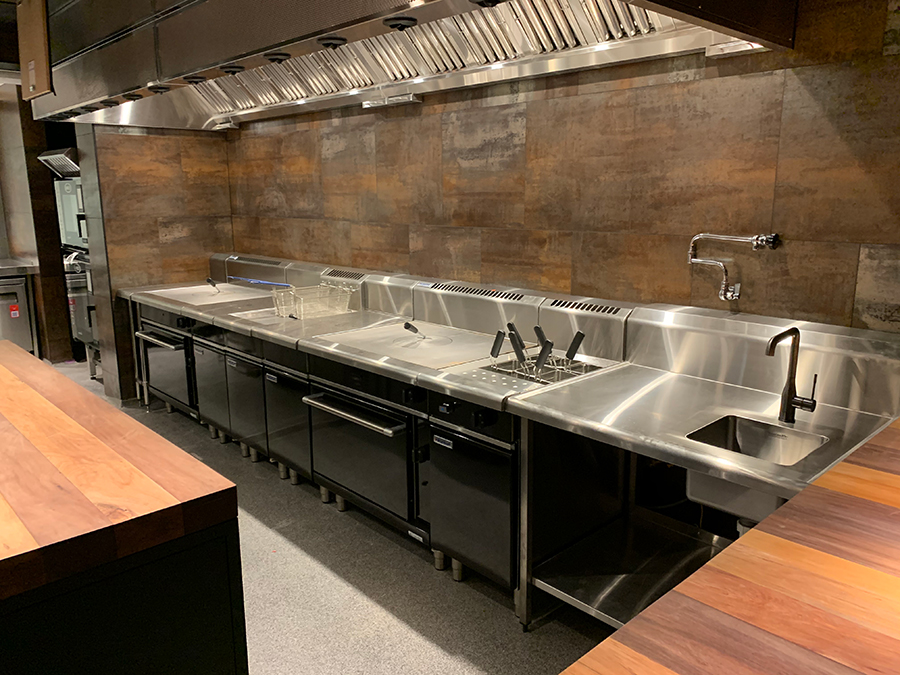 The kitchen also features a custom stainless steel bench which is made to hold a speciality chargrill. The bench has been setup on castors so that it can be moved for easier cleaning.
---
The kitchen has a number of Skope undercounter refrigerators and a Mercatus blast freezer. These Skope fridges are part the new Reflex range, one of the most energy efficient products of its type anywhere in the world. The stainless steel benches also features a thicker fascia to give it a more stylish look.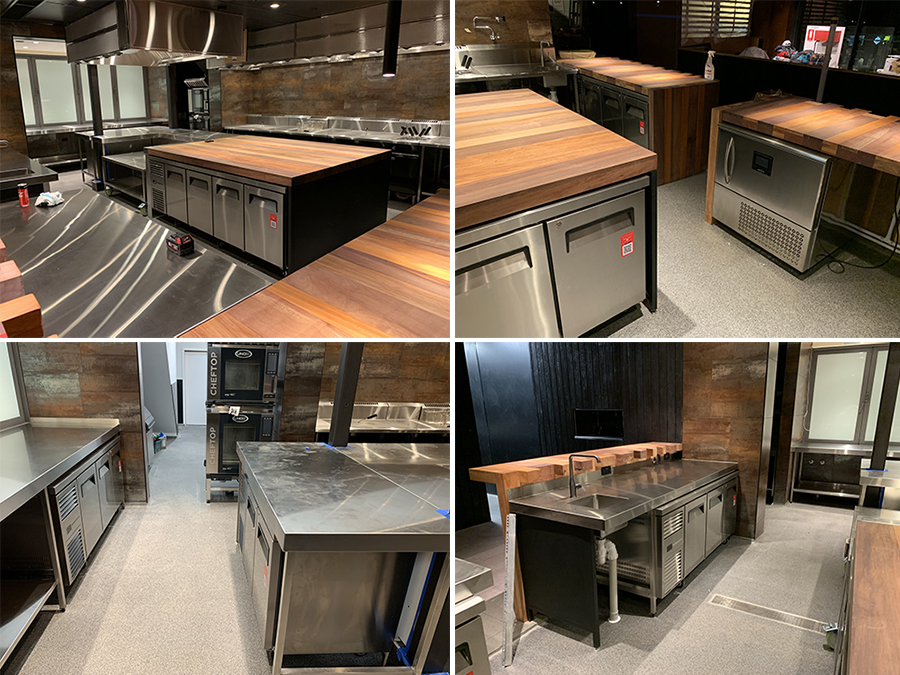 ---
The clean up area has been setup with a Starline passthrough dishwasher surrounded by custom stainless steel benches by Project Stainless, you will notice that the extra high upstand to prevent water damage in the dishwash area. The wall shelves are by Simply Stainless and the pre-rinse tap is by Fisher Tapware. The stainless plates that make up the lower shelves of the benches are removable to make cleaning easier.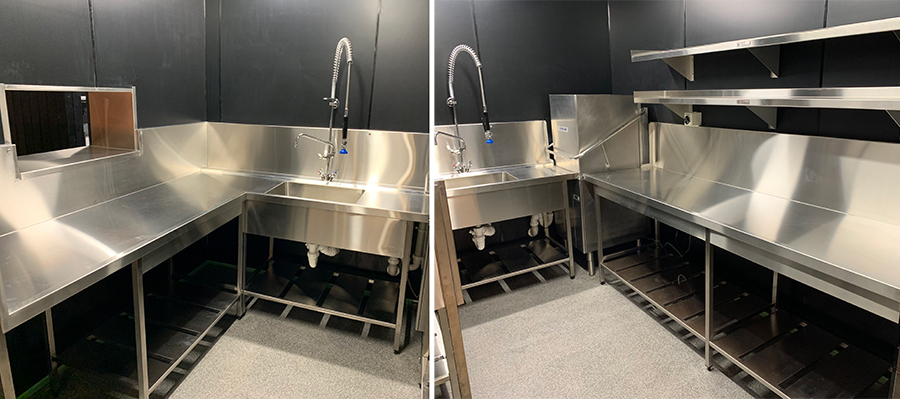 ---
The restaurant also has a large capacity Scotsman Ice Machine setup next to a small custom made stainless steel bench with a preparation sink.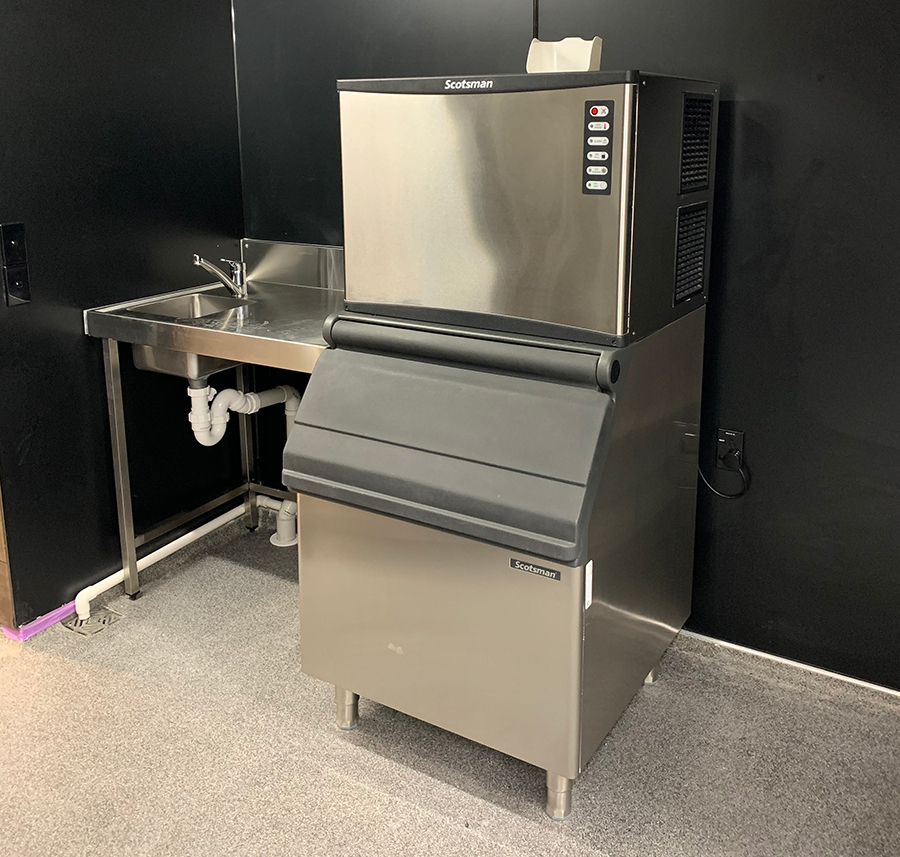 ---
Lastly, our custom walk-in coolroom with bespoke powder coated stainless steel shelves. The walk-in fridge has also been fitted with UV lights prevent mould growth.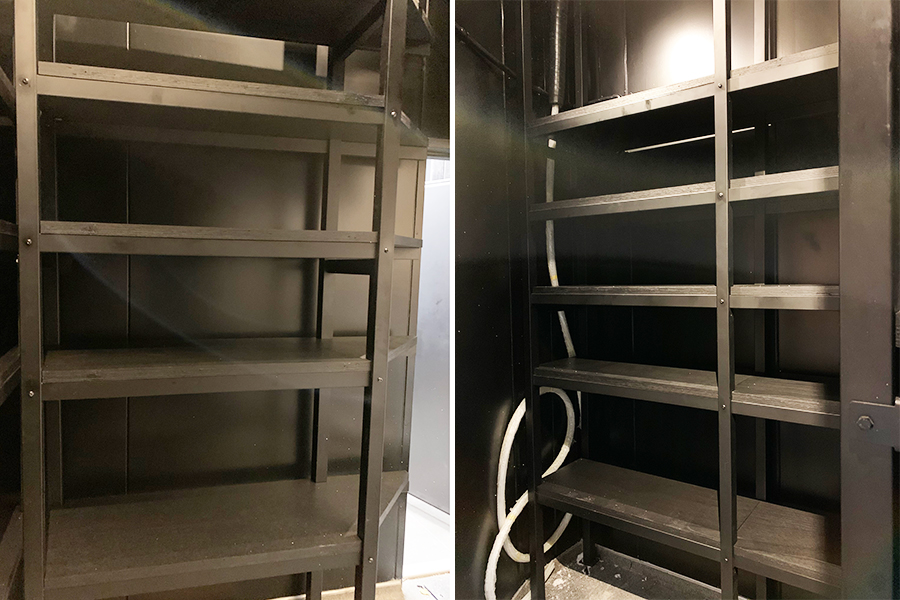 The restaurant also been setup with a large meat aging room. Dry aging works by exposing the naked beef to a carefully controlled environment with precise temperature and humidity levels. In addition to an increase in tenderness, the flavour of the beef is altered during this process from a combination of bacteria, enzyme breakdown and oxidation.
---
Chef Bayly's Ahi kitchen will be open soon so step in for a great meal and dining experience the next time you are in Commercial Bay.
You will also have an opportunity to be a part of An Auckland Food Story which is a live Auckland version of A New Zealand Food Story, a TV3 show where Chef Ben Bayly travels New Zealand gathering inspiration for Ahi's menu. The evening will be about honoring the producers from around Tāmaki Makaurau who have helped shape Ahi's dishes. Hear first-hand from the people who derive sustenance from whenua and moana, the land and the sea, as they share their stories over an evening that will inspire and nourish. Find out more about an Auckland Food Story.
No matter how big or small your kitchen is, Southern Hospitality is here to help you, from kitchen design, product selection, procurement and installation, project management and custom fabrication and engineering.
Give us a call at 0800 503 335 or e-mail us at WebOrders@SouthernHospitality.co.nz.