Convotherm ConvoSense - The world's first AI-powered combi oven for fully automated cooking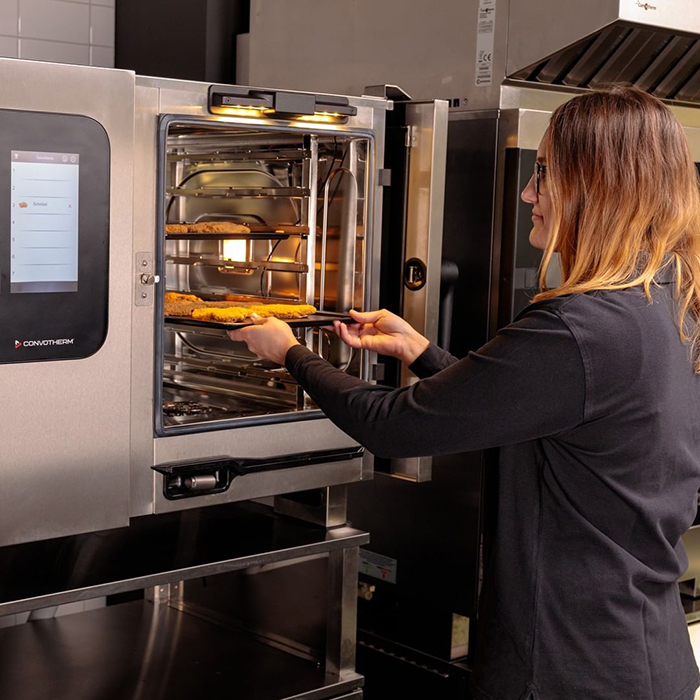 The future of automated cooking and baking has begun: with ConvoSense, the innovative assistance system for Convotherm combi ovens. Artificial intelligence and cutting-edge sensor technology open up completely new perspectives in food preparation. No manual input and no training required. For maximum efficiency and reliable results.
Human capabilities – without human weaknesses
Thanks to highly innovative technology and intelligent algorithms, Convotherm combi ovens with ConvoSense possess the three fundamental capabilities required for automated cooking and baking:
1. Recognize - A compact, highly sensitive optical sensor above the door in the Convotherm combi oven scans each individual load including the level while it is inserted.
2. Understand - ConvoSense is tuned individually to the customer-specific products and can therefore identify each type of load in real time.
3. Act - ConvoSense performs all of the necessary work steps automatically: it chooses the appropriate cooking program for the load and warns of inadmissible mixed loads immediately.
ConvoSense offers a range of benefits to cope with the rigors of everyday work

Less routine work, more time for what matters - Convotherm combi ovens with ConvoSense handle the laborious routine tasks users hate, giving them more time to focus on their customers.
Automation saves time and money - ConvoSense takes over many routines automatically, with no manual input and no time-consuming training required. When the day is over, the fully automatic ConvoClean cleaning system handles cleaning with a minimum of manual intervention.
Process reliability like never before - with optimum cooking and baking results - Visual product recognition and automatic program control considerably increase process reliability. Perfectly suited for Convotherm's unique Natural Smart Climate™.For optimum cooking and baking results, high customer satisfaction and more sales.
Sustainable and eco-friendly - ConvoSense avoids waste and works as sustainably and efficiently as possible, which helps protect the environment and saves users money.
Robust technology for arduous everyday routines - ConvoSense is an innovative, high-tech product for smart cooking and baking. Convotherm combi ovens equipped with ConvoSense are robust, high-performance and reliable appliances for kitchen, sales area and front-of-house use.
Small and unobtrusive - The compact visual sensor module is only visible when the Convotherm disappearing door is open, and it is compatible with all accessories such as hoods and stacking kits.
Uniform illumination - The integrated LED light strip provides uniform illumination for the individual baking trays and pans on the shelves, making it easy to identify each product.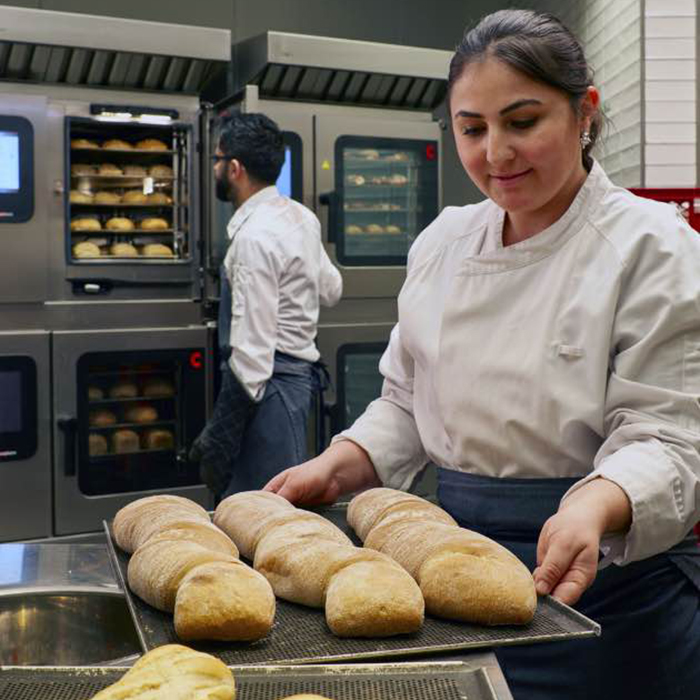 Robust and heat-resistant - State-of-the-art cooling technology ensures ideal and consistent operating conditions for the robust sensor module at all times.
The perfect appliance for high-throughput segments - Convotherm combi ovens with ConvoSense come into their own wherever a regular but varied range of dishes and baked goods is produced and sold every day. ConvoSense is programmed to suit specific customer requirements and works fully automatically – perfect for multi-lingual or frequently changing staff when there's little time for training.
Get in touch with us to register your interest in this product - 0800 503 335 | weborders@southernhospitality.co.nz