September 3rd was a day of celebration for Ilisa Folau and Alyssa King from Te Awamutu College as they won the gold at the National Secondary Schools Culinary Challenge Grand Finale. This massive achievement was due to many hours of training for this competition.
Folau and King cooked up a storm having to prepare, cook and present, individually plated, four portions of an entrée and four portions of a main course within 90 minutes. The team's entrée, Dukkah crusted carrot falafel with vibrant carrot puree, pickled carrot, smoked feta and tahini sauce. For the main, Pancetta wrapped Waitoa chicken breast stuffed with black garlic, blackened leek, kumara puree and trio of winter greens.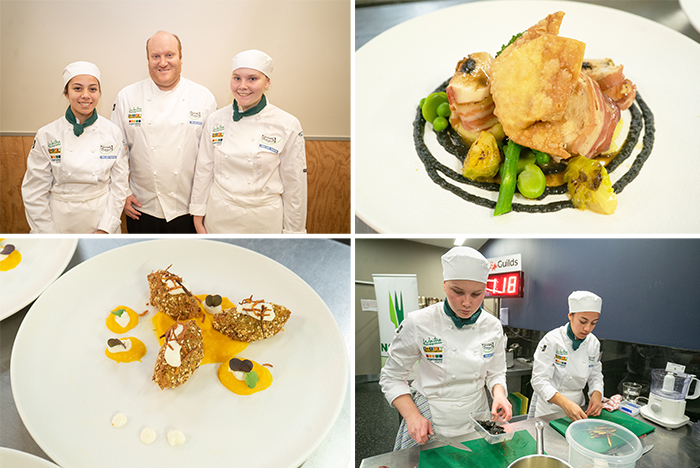 Southern Hospitality's own Mark Wylie presiding as the chief judge, commented on the professionalism shown by all 7 teams competing. The competition continues to evolve, and the culinary standards reach new heights every year. Folau and Kings winning dishes showcased contemporary, modern presentation and consistency across each plate served to the team of judges.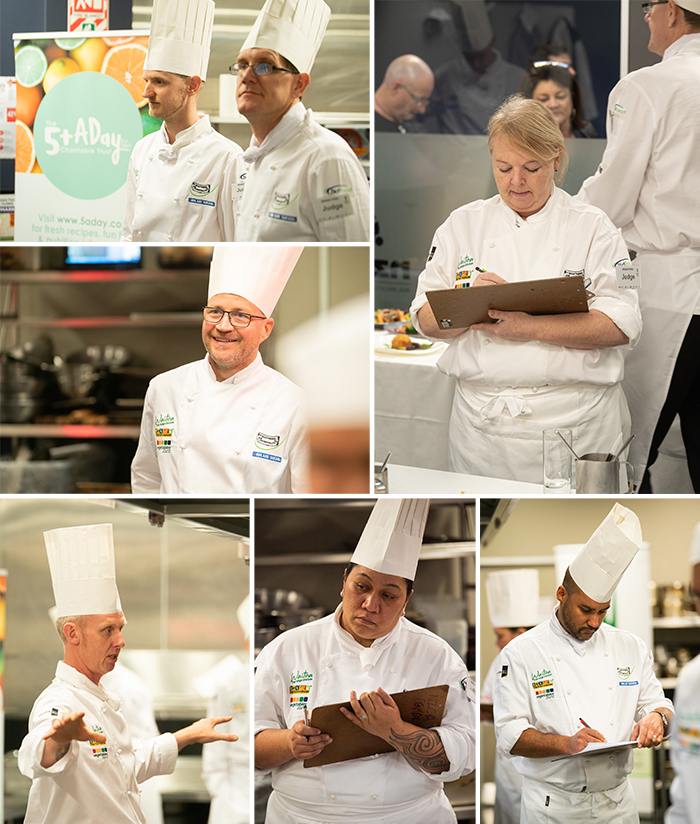 Culinary students represented their schools: Wellington High School, Napier Girls High School, New Plymouth Boys' High School, Timaru Boys High School, King's High School, Te Awamutu College and Kamo High School.
The competition is proudly sponsored by Southern Hospitality, Bidfood, Moffat, 5+ A Day, Service IQ, Waitoa and vegetables.co.nz, all of whom are supporting the industries upcoming best chefs.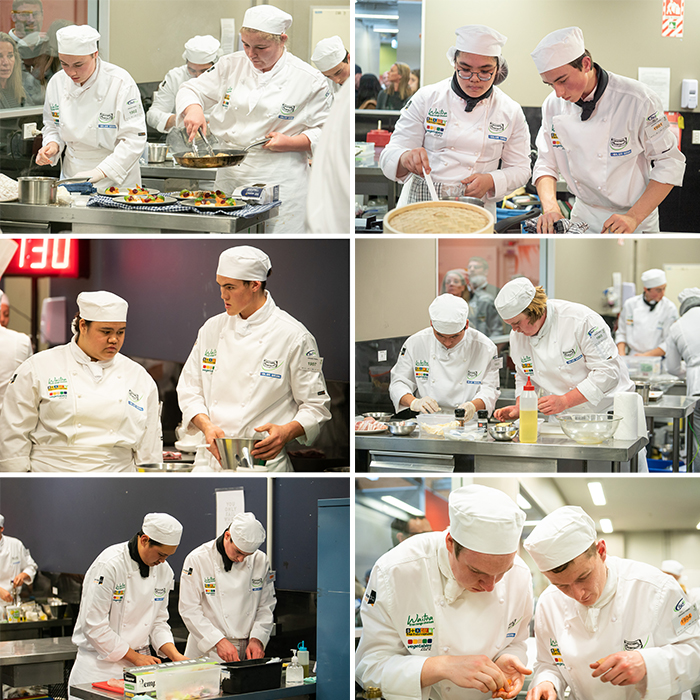 Southern Hospitality takes great pride in supporting NSSCC - National Secondary Schools Culinary Challenge and in nurturing and identifying the best of New Zealand's culinary talent!